Wild camping in Scotland is undoubtedly one of the best ways to get away from the crowds and properly explore the stunning scenery Scotland has to offer.
Here you will find all the necessary info on wild camping from the laws and rules you need to keep in mind to simple guidelines that will turn your camping trip into a much more enjoyable and unforgettable experience.
Why Should You Wild Camp in Scotland?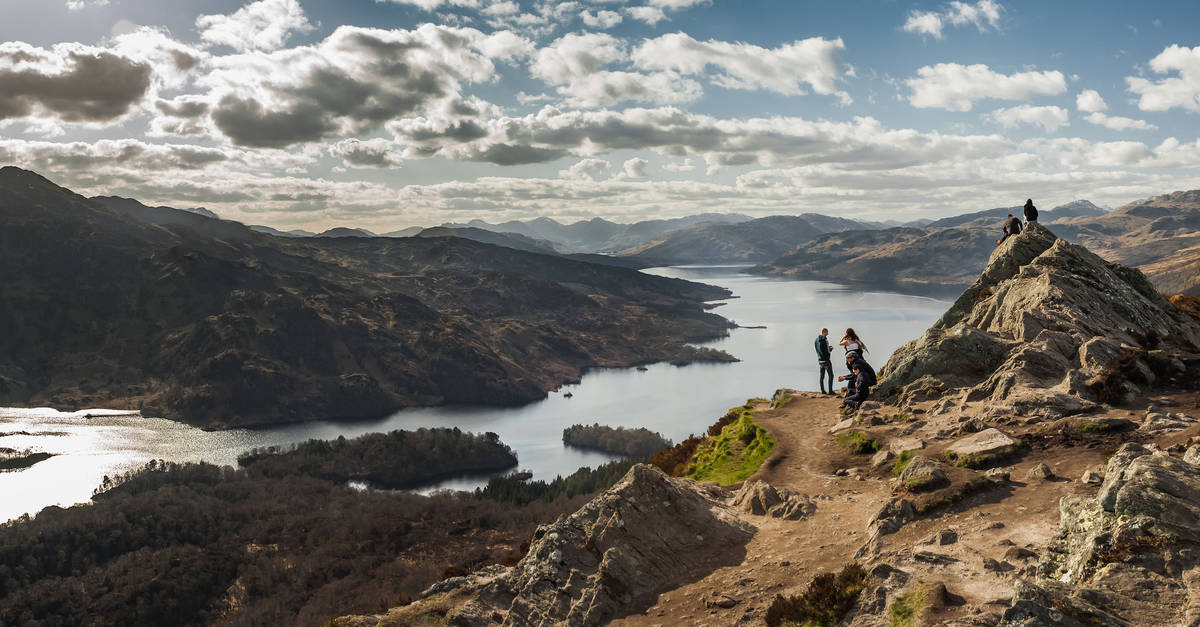 The legal right to wild camp is just one of the reasons because of which you'd want to head there with your backpack and tent (check out this Big Agnes Copper Spur HV UL2 Tent review). A far more important reason to take a trip there is the country's natural beauty, which is something you've probably seen on the news or the Internet.
As you probably already know, Scotland is home to the UK's most expansive forests, highest mountains, miles of stunning coastline, as well as numerous offshore islands and inland waters. You're interested in wild camping? Scotland is one of the best places in the world to do it.
The Law on Wild Camping in Scotland
The Land Reform Act (2003), approved by the Parliament of Scotland, is an act that allows outdoor enthusiasts to wild camp on most unenclosed land in Scotland.
However, some areas, such as the Loch Lomond & The Trossachs National Park, are exempt from this law and are subject to different rules, known as the wild camping bye-laws. In other words, wild camping in Loch Lomond & The Trossachs National Park can be done only if you have camping permission or if you're fine with camping within special campsites. So, if you are walking the West Highland Way in this section you really need to sleep near hostels.
A very important thing to mention here is that the rights secured by the act mentioned above also come with certain responsibilities. In other words, folks who want to do some wild camping in Scotland are required to abide by the rules written in the Scottish Outdoor Access Code.
To put it simply, the Scottish Outdoor Access Code provides guidelines to all those who own or use land – landowners, campers, trekkers, even dog walkers. If you've never done any wild camping, whether we're talking about the Scottish mountains or any other region, you should definitely give this document a quick read.
Guidelines for Wild Camping in Scotland
The Scottish Outdoor Access Code, which we have mentioned above, states that it's completely legal for a smaller group of campers to wild camp in one spot for a short period of time. And while it's true that most outdoor enthusiasts often spend only a night in one place, this code allows wild camping in one place for up to three nights.
Furthermore, the guide advises campers to avoid creating issues for local people, which translates to camping away from buildings, crops, and farm animals. You are also supposed to leave no trace of your stay – the spot where your campsite was should look exactly as it looked before you came there.
Here's a short recap of the primary points listed in the guide:
Remove all existing traces of your tent pitch, including litter
Never urinate near open water and always bury all human waste
Keep campsite fires supervised, small, and controlled
Always check advice on fire risk conditions
Whenever possible, use a stove instead of an open fire
Do not camp near historic structures, roads, or buildings
Avoid camping in enclosed fields of crops or livestock
Take extra care to avoid grouse shooting or deer stalking
Never stay in one place for longer than three nights
Wild Camping in Loch Lomond & The Trossachs
As we already mentioned, the laws that allow wild camping in Scotland do not apply to the country's oldest national park, the Loch Lomond & The Trossachs. Covering an area of 720 square miles, this is Scotland's second-biggest national park (after the Cairngorms) and one that covers a significant part of the world-famous Scottish Highlands.
In order to do some wild camping in the park's most popular spots, one needs to obtain a special permit. What is more, wild camping in this park (with the permission we just mentioned) is legal only between March and September. The goal of this system is to protect the park's natural beauty by limiting the number of campers present in it.
What Are Scotland's Best Spots for Wild Camping?
With so much coastline, countryside, and mountainside open for camping enthusiasts to enjoy, finding an ideal spot to spend the night (or three!) under the stars can be daunting. To help you out, we've picked a couple of great places for wild camping in Scotland:
Sandwood Bay, Sutherland – Coast Wild Camping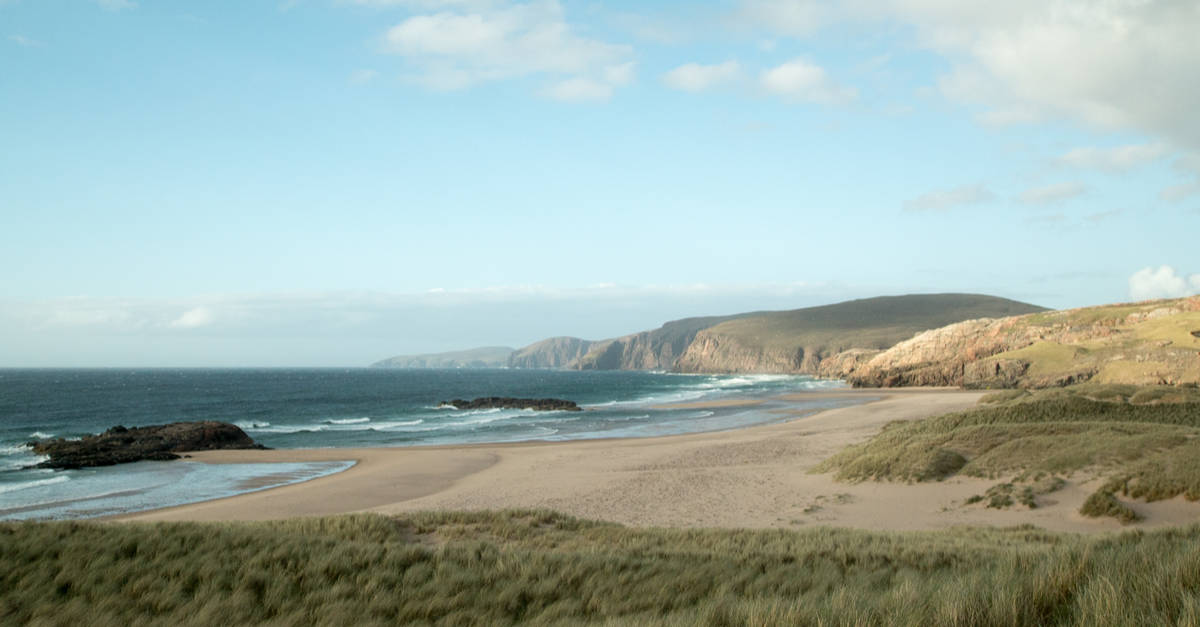 Situated on the world-known North Coast 500 route, Sandwood Bay is a dream-come-true for every camper. This is one of the prettiest beaches in Scotland – its golden sand is washed by the North Sea's waves and the views of brooding cliffs and sea stacks that it offers are unforgettable.
To reach this remote beach, you'll have to walk around four miles along a well-beaten trail. If the weather permits, you are bound to enjoy some truly mesmerizing sunsets there.
Loch Beinn a' Mheadhoin – Highlands Wild Camping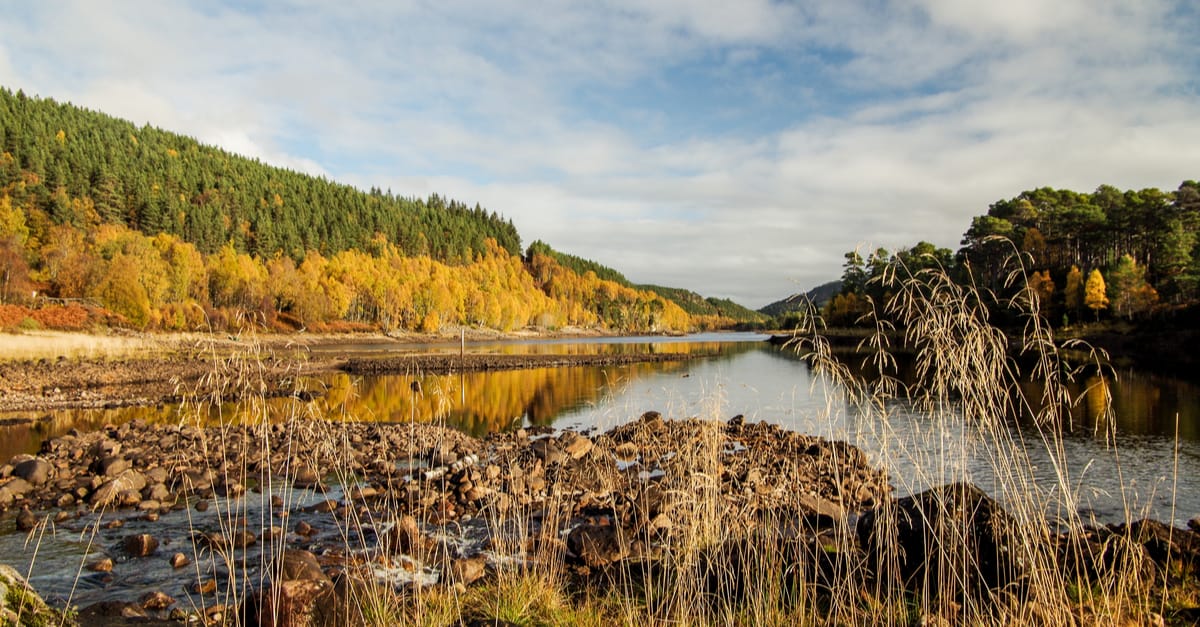 Full of spectacular sites and sights, the Highlands are what most people think about when someone mentions Scotland. And one of the best places for pitching a tent in this remote but breathtaking region is Loch Beinn a' Mheadhoin, which is a loch that's situated between imposing mountains and ancient pine forests.
This is a meandering body of water with beaches, gentle rocky falls, and even some islands. A camper can easily pitch his tent on the lake's beach and spend a couple of days walking the surrounding trails or doing some wild swimming.
Quiraing, Isle of Skye – Mountain Wild Camping
Rare is the wild camping sites in Scotland that are as popular as the ones on the Isle of Skye. Situated just off the west coast of Scotland, this large island is a perfect destination for all those in search of scenic walking routes.
Out of all wild camping spots on this island, none are as enthralling as Quiraing. This is a massive landslip located on the eastern side of a mountain called Meall na Suiramach and one that offers some truly unforgettable sights. Thanks to a small car park between Staffin and Uig, you won't have to carry all of your gear for too long while searching for a good wild camping site.
Beginner's Tips For Wild Camping in Scotland
So, you've decided to take a trip to Scotland and pay a visit to some of the country's most scenic hiking trails and national parks, where you intend to search for beauty, freedom, wildlife, and crispy, clean air while doing some wild camping along the way.
If that's the case, make sure to take a look at the following tips – these should you make your time in Scotland's wilderness a bit easier to handle:
Before you go into the wild, make sure to check the news and see how the weather is going to be like. British weather is very unpredictable, and you should not set out on your journey if there are thunderstorms and heavy downpours predicted.
Scotland is quite infamous for midges – it's like these flying insects live only to search for campers so that they can bite them and ruin their camping holidays. Inform yourself on well-known midge hot spots and make sure to bring a head net and a midge repellent.
Whether you're planning to camp on the beaches of the North Sea or somewhere high up in the Cairngorms, you absolutely have to practice setting up your tent before you go there. The last thing you want is to be the person who everybody watches in amusement while you're trying to figure out which poles go where or while you're fighting with a flapping canvas.
Avoid pitching your tent too close to water. Always keep in mind that rain, which is almost always there no matter the season, can easily turn a minuscule stream into a raging torrent.
While it's true that the tent's job is to protect you from the cold of the night, you should still aim to pitch in an area that's sheltered from the winds, if possible. Also, think about where you'll be going when nature calls while searching for that perfect camping spot.
The importance of removing litter from the camping site cannot be overstated. Scottish people are doing everything in their power to preserve their country's scenery and wildlife – don't make the job that's already hard even harder by leaving your junk behind you.