Surrounded by pine forests and sandstone canyons, this charming city provides visitors with breathtaking scenery and plenty of hiking and mountain biking opportunities. However, many people don't know that the backcountry surrounding Sedona is one of the best dispersed camping destinations in the entire United States. Most of the region's dispersed camping areas offer stunning views and are very easy to access – what more could an outdoor enthusiast want?
To assist you in planning your Sedona dispersed camping trip, I've created this comprehensive guide that includes all the information you'll need for a safe and enjoyable time in the wilderness surrounding this city.
When Should I Camp Near Sedona?
The climate in this region can vary greatly depending on one's current altitude. But, generally, the best time of the year to visit Central Arizona is from March to May.
The same goes for those interested in dispersed camping near this city. If you want a remarkable experience, your best bets are undoubtedly spring and fall.
If you come to Sedona during these seasons, you'll be avoiding the cold weather that comes with winter and the scorching summer temperatures. Coming here between September and November or February and May is rarely a wrong decision.
However, if you plan to camp in Sedona's wilderness on the edges of those seasons, pack plenty of warm clothes – you'll be dealing with freezing nights!
What Should I Pack for My Camping Trip?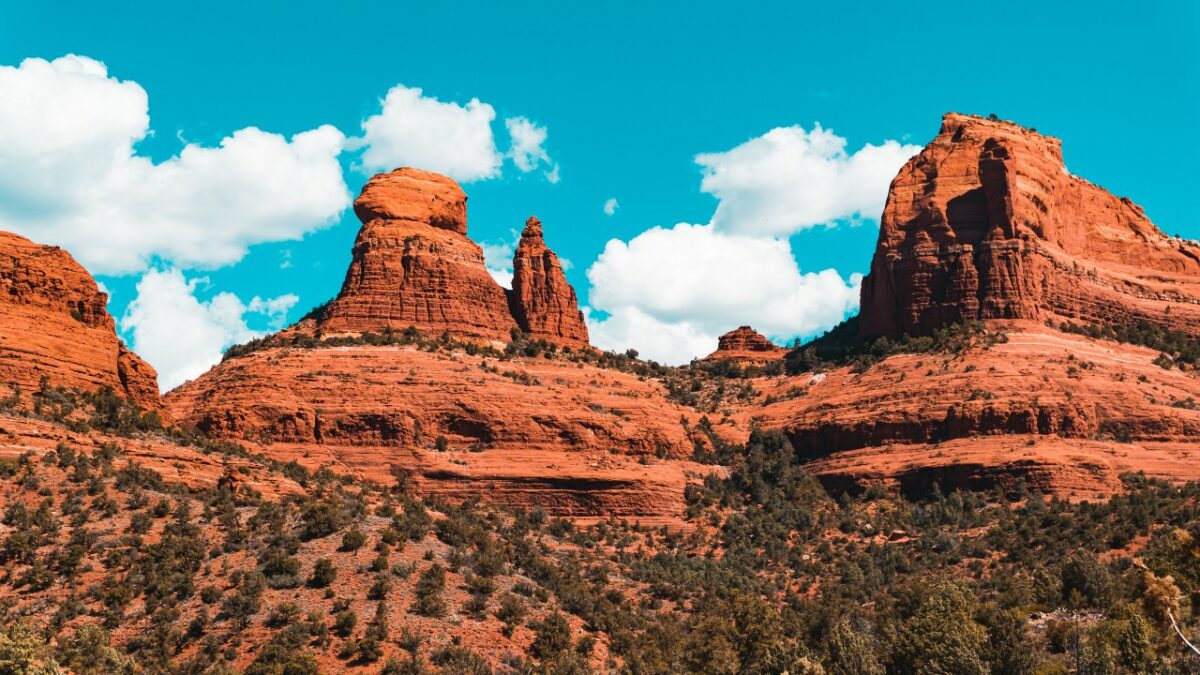 The mountains, canyons, and deserts around Sedona require you to arrive fully prepared for your adventure. This is especially goes for free campers, as they can't count on the facilities typically present at established campsites.
All those with a bit of camping experience know the importance of having a comfortable sleeping bag, a rugged tent, and other camping essentials. Here are some other pieces of gear you'll want to pack for your Sedona dispersed camping trip:
Portable water containers – None of the dispersed campsites described in this article has access to clean water. Campers must bring some with them, so portable water containers are the best option.
Camping stove – Those who engage in dispersed camping can still enjoy cooked meals daily. Pack a small but capable camping stove to prepare deluxe campsite lunches and dinners.
Cooler – In Sedona's climate, keeping water and your favorite drinks cool is essential. A quality cooler can be of great help with that.
Map – A detailed map – like the ones created and published by National Geographic – will help you learn more about your surroundings and assist you in thoroughly exploring the area around your camping spot. A map will also help you ensure that you're camping where it's allowed, i.e. on public land.
Fees and Permits
The most significant advantage of pitching your tent in a dispersed camping area instead of on a developed campground is that you generally don't need to obtain permits or pay fees.
The same general rule applies to dispersed camping around Sedona. None of the places described in this guide requires visitors to pay fees or obtain permits to camp at them.
Still, it's never a bad idea to check with the local ranger office or do a quick online search before heading out.
Another thing worth pointing out is that outdoor enthusiasts cannot stay at several Sedona spots without the so-called Red Rocks Pass. By purchasing it, you help with funding the upkeep, maintenance, and conservation of the much-visited backcountry around Sedona.
This website provides more information about the Red Rock Pass Program.
Also, don't forget that you can always give a call to the Red Rocks Ranger District to obtain the most up-to-date info on hiking and camping in this part of Arizona.
Fires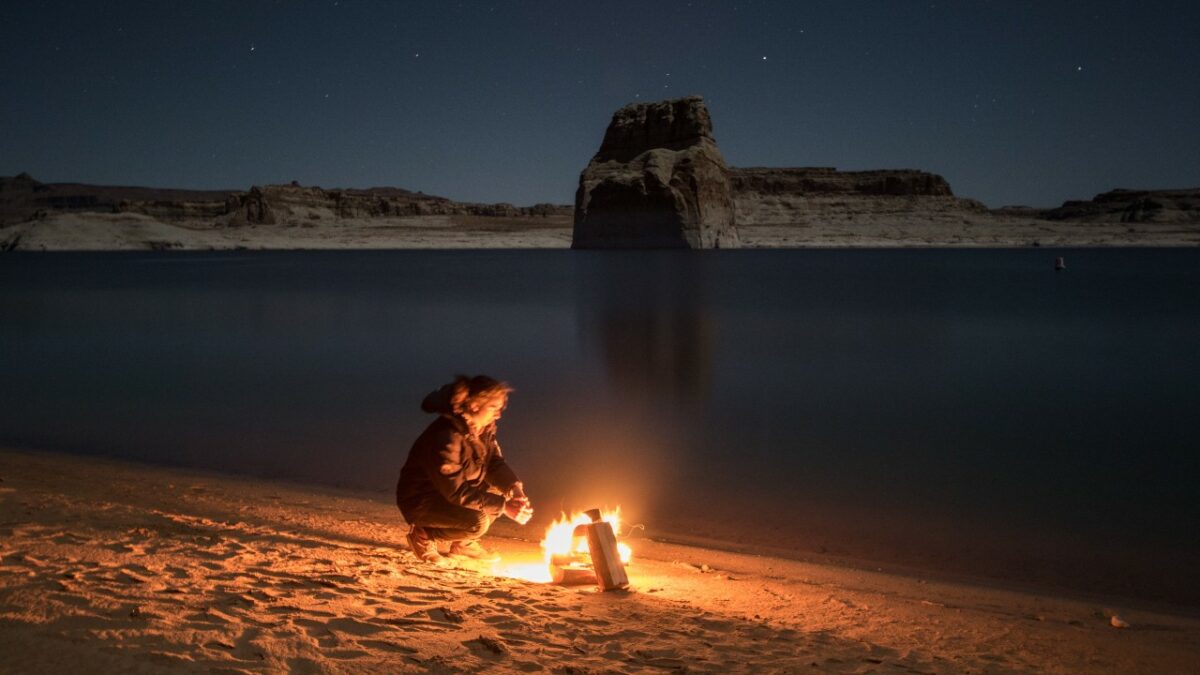 In this part of the Grand Canyon State, seasonal fire bans and restrictions are widespread. For that matter, it is essential that all campers coming to Sedona check and obey any of the currently imposed restrictions regarding campfires.
The areas surrounding this city have recently seen a few catastrophic fires. Before heading out, check if there are any ongoing fire bans on this website. Do not make a campfire if it's not permitted.
In some areas around Sedona, fire bans are permanent. These are:
Wet Beaver Creek
Fossil Creek
Pumphouse Wash
Oak Creek Canyon
If having a campfire is permitted, make sure to put it out thoroughly before leaving your camping spot or going to sleep.
Pets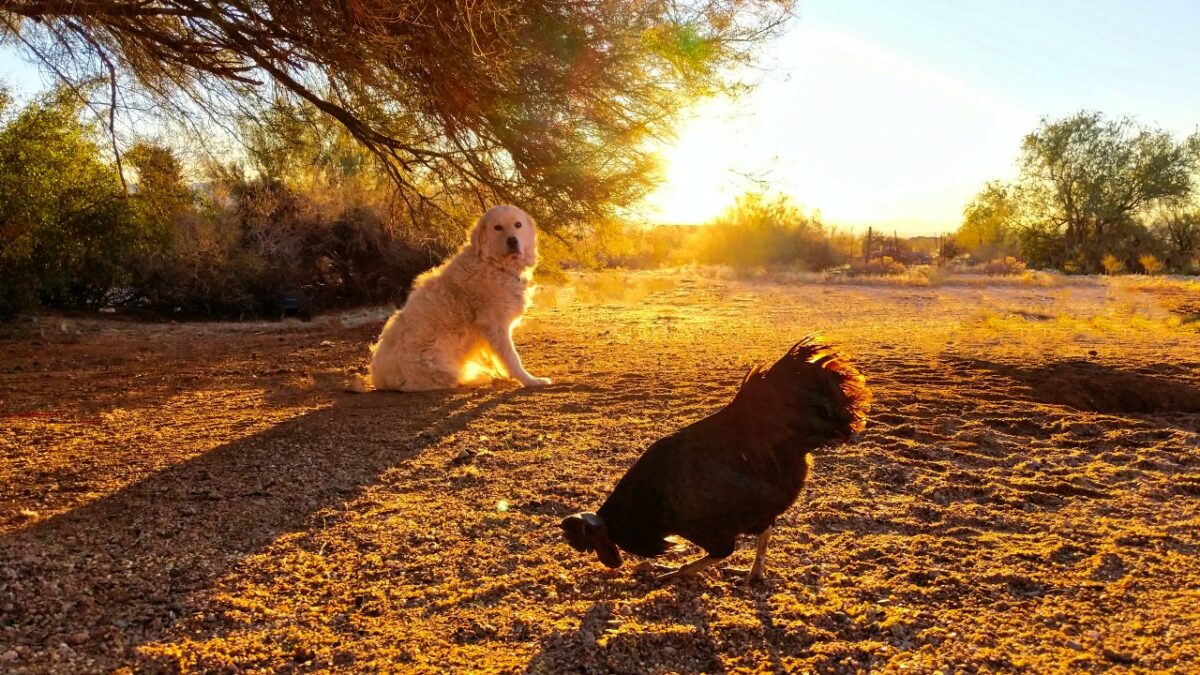 The free camping areas around Sedona allow campers to bring their pets. However, don't forget that you'll have to keep your animal under control at all times. Doing so is particularly important in areas with other campers nearby and places where local wildlife is present.
If you decide to take your pet on a dispersed camping trip near Sedona, protect it from the region's extreme temperatures and pack out its waste.
Other Important Considerations
First Come, First Served – Each of the dispersed camping areas described in this guide is first come, first served. So, those who want to secure a good spot must arrive early in the day. This is especially true during the summer weekends when most of these places fill up quickly.
Water – As I mentioned above, you won't have access to clean water at any of these wild campsites. Therefore, it's essential to pack a sufficient amount of clean water for your Sedona dispersed camping trip.
Access – Unfortunately, some places can only be reached with high-clearance and 4WD vehicles.
One vital thing to remember here is that heavy rain can always cause a significant deterioration of road conditions. Do not travel on challenging roads after heavy rain.
Environmental Impact – Sedona's wilderness is among Arizona's most famous free camping destinations. Unfortunately, that's why most of the region's dispersed campsites are often filled with broken glass, human waste, garbage, and other nuisances.
Be a responsible camper and follow the Leave No Trace principles while staying at wild campsites near this city.
The Best Dispersed Camping Spots Near Sedona
Now we'll take a detailed look at ten dispersed camping areas near Sedona that I consider the best.
You'll find out how to get to these places, how crowded they are, and how far from Sedona each of them is. Let's dive right into it!
Pumphouse Wash (Forest Road 237)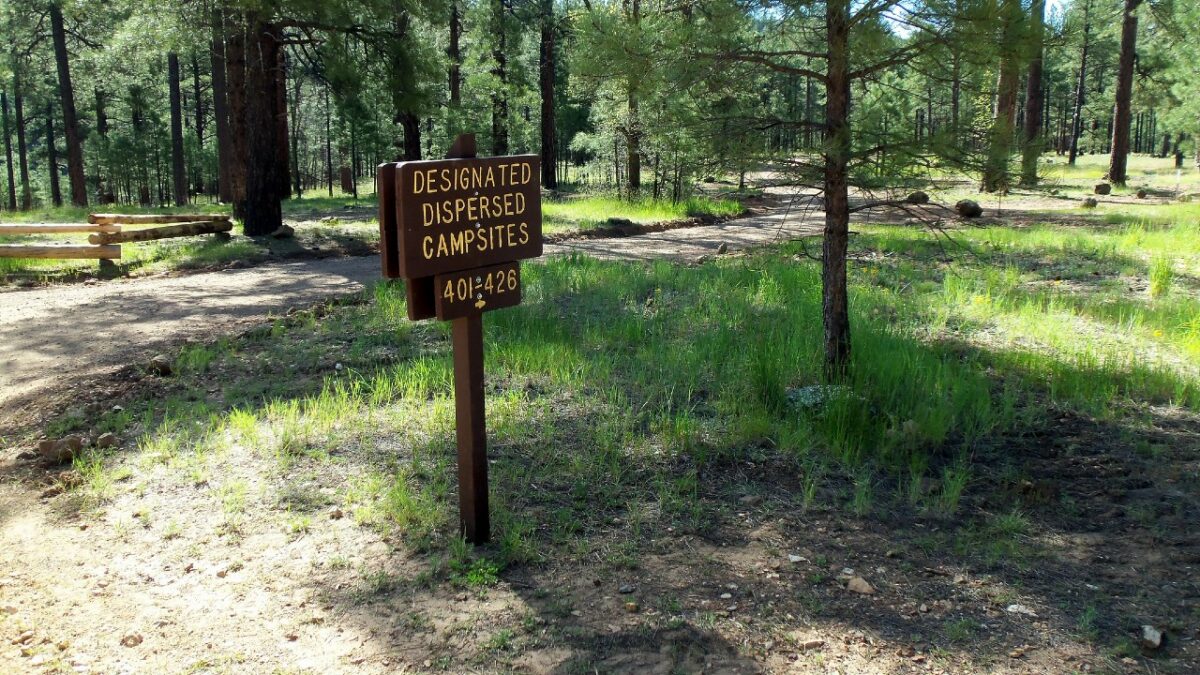 Crowds: Moderate
Water: No
Restrooms: No
How Far From Sedona: 18 miles
Situated just off State Route 89A, halfway between Sedona and Flagstaff, Arizona, Pumphouse Wash is one of the best wild camping areas in this part of Arizona.
Besides being a designated dispersed camping area, Pumphouse Wash has excellent access to Sedona and Oak Creek Canyon, famous for their spectacular scenery.
All campsites at Pumphouse Wash can be accessed by regular passenger vehicles. They are organized in four loops. However, even though these are designated campsites, you'll find no restroom facilities or clean water here.
To get to this place, you'll need to follow State Route 89A north from Sedona, turn right on Forest Road 237, and look for the signs indicating designated campsites. Make sure not to camp outside these sites – doing so brings a considerable risk of getting fined.
Schnebly Hill Road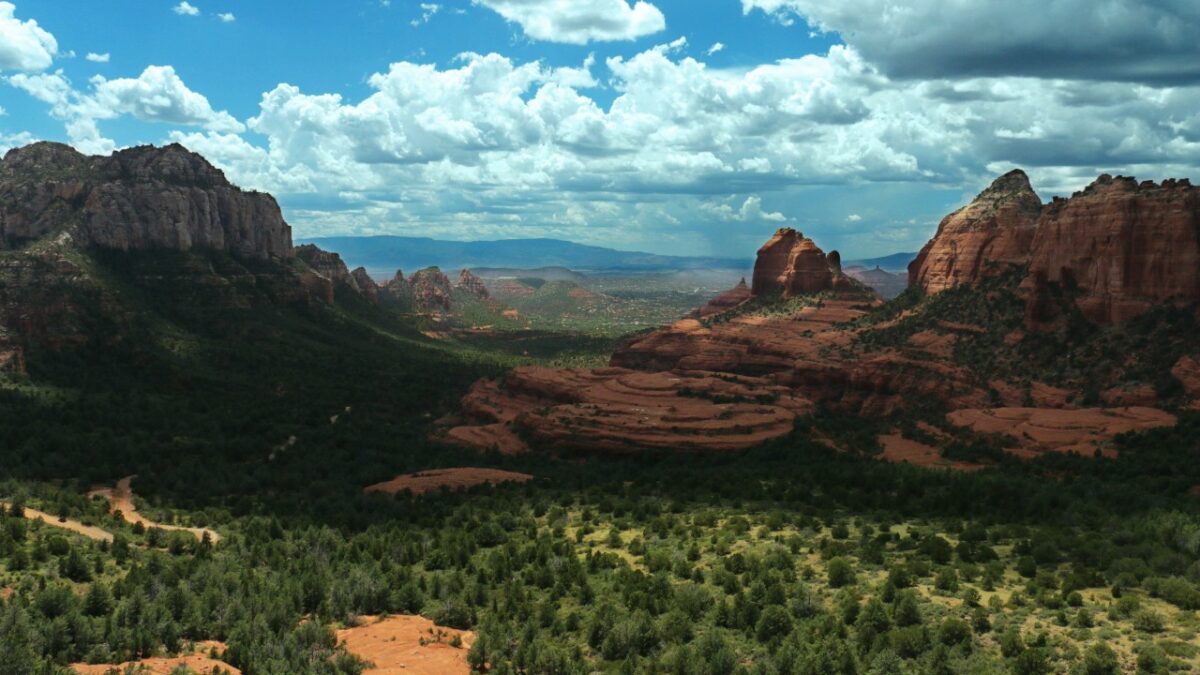 Crowds: Busy
Water: No
Restrooms: No
How Far From Sedona: 9 miles
Next is Schnebly Hill Road, one of Arizona's most popular free camping destinations. This rough, rugged backcountry road connects the city of Sedona with Interstate 17.
Accessing this road from Interstate 17 is as easy as it gets, with excellent camping spots appearing right after you come down on Schnebly Hill Road. The best of these campsites are close to Interstate 17.
However, getting to this area from Sedona, i.e. from the west, is more complicated and requires you to drive quite a bit down the road before getting to the really good campsites. Furthermore, Schnebly Hill Road is far rougher on this side and should be considered only by those with experience driving down rugged roads and those with high-clearance, 4WD vehicles.
Whether you enter this road from Interstate 17 or Sedona, all the campsites alongside it are well-spaced and provide visitors with breathtaking views. Make sure to bring plenty of water, though – you'll find no sources along Schnebly Hill Road.
Loy Butte Road (Forest Road 525)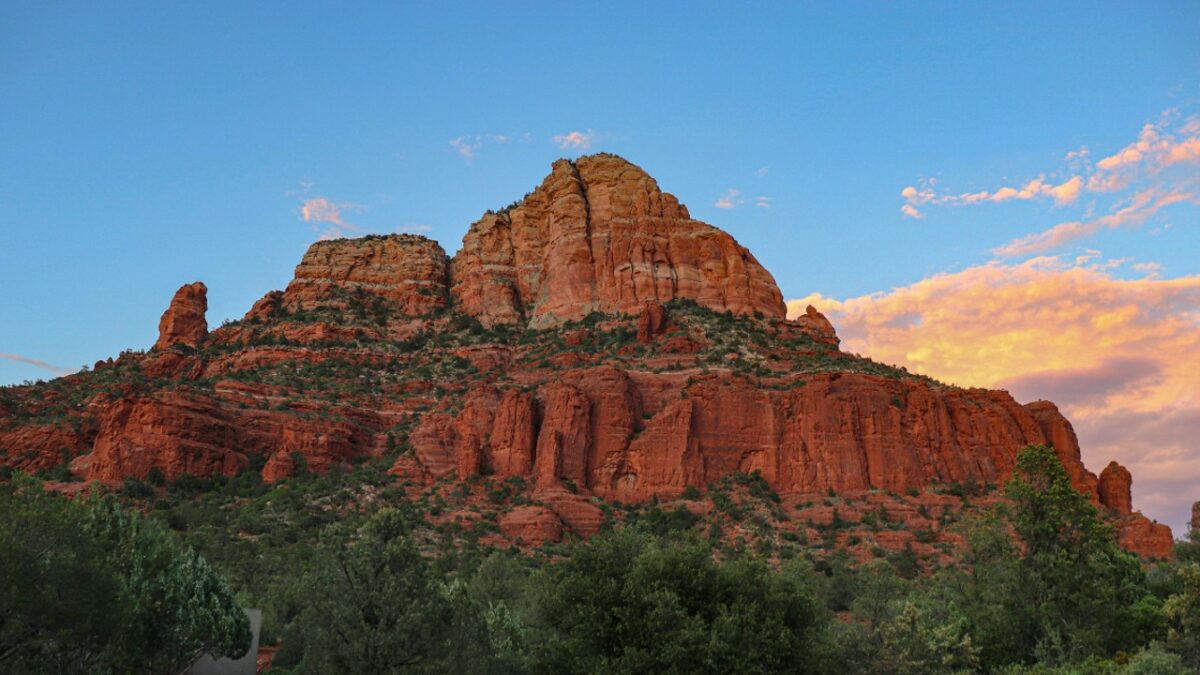 Crowds: Busy
Water: No
Restrooms: No
How Far From Sedona: 10 miles
Forest Road 525, more commonly known as Loy Butte Road, is another excellent dispersed camping area in Arizona. It is situated about 10 miles southwest of the city, winding through Red Rock Country and providing visitors with many unique wild camping spots.
Pitching a tent is allowed for several miles along Loy Butte Road. Those planning to come here with larger trailers and RVs should know that the best sites for that kind of camping are right after turning off State Route 89A.
You can expect a bit of noise there – the first section of the road is quite popular with dirt bikes and ATVs, and you also won't be that far from the highway. If you'd like your Loy Butte Road dispersed camping adventure to be a bit more peaceful, use a high-clearance vehicle and head further down the road.
You will also have to be completely self-sufficient here, as there are no restrooms or water sources. And when it comes to recreational activities, make sure to check out the Loy Canyon Trail. The trailhead can be found at the road's end.
Forest Road 535
Crowds: Busy
Water: No
Restrooms: No
How Far From Sedona: 17 miles
Forest Road 535 can be found opposite the Pumphouse Wash, some 17 miles north of Sedona. You can get on this road by turning west off State Route 89A.
This dispersed camping area may not be the best choice if you're looking for peace and quiet. It is often filled with loud, partying campers who leave a lot of trash behind. I advise you to keep driving west until you find a peaceful spot to set up camp.
But don't go too far to the west – dispersed camping on Forest Road 535 is allowed only for several miles once you turn off the highway. Also, remember that this is a dry site. You'll have to bring plenty of clean water.
Even though it can get very crowded, Forest Road 535 is a beautiful place to stay at. It's the favorite dispersed camping area of many Arizonans for a good reason.
Forest Road 9845B
Crowds: Moderate
Water: No
Restrooms: No
How Far From Sedona: 9 miles
Situated close to the Loy Butte Road mentioned above, Forest Road 9845B is a moderately-popular Sedona dispersed camping area. Those who decide to camp at it can expect peace; you won't have to deal with loud crowds.
Unfortunately, there's a catch: Forest Road 9845B is quite rough to navigate. Given its conditions, it should be tackled only by outdoor enthusiasts who own high-clearance vehicles. And even if you do possess such a vehicle, you'll still have to drive very slowly and carefully.
It's worth the effort, though. Besides being a very tranquil region for dispersed camping, Forest Road 9845B also has excellent access to Sedona's main attractions and Red Rocks State Park.
To get to this place, you'll have to follow State Route 89A west of Sedona for about 9 miles. Once you see the Sedona wastewater treatment plant (it should be on your right), turn south off the main highway and find a suitable place for camping.
Angel Valley Road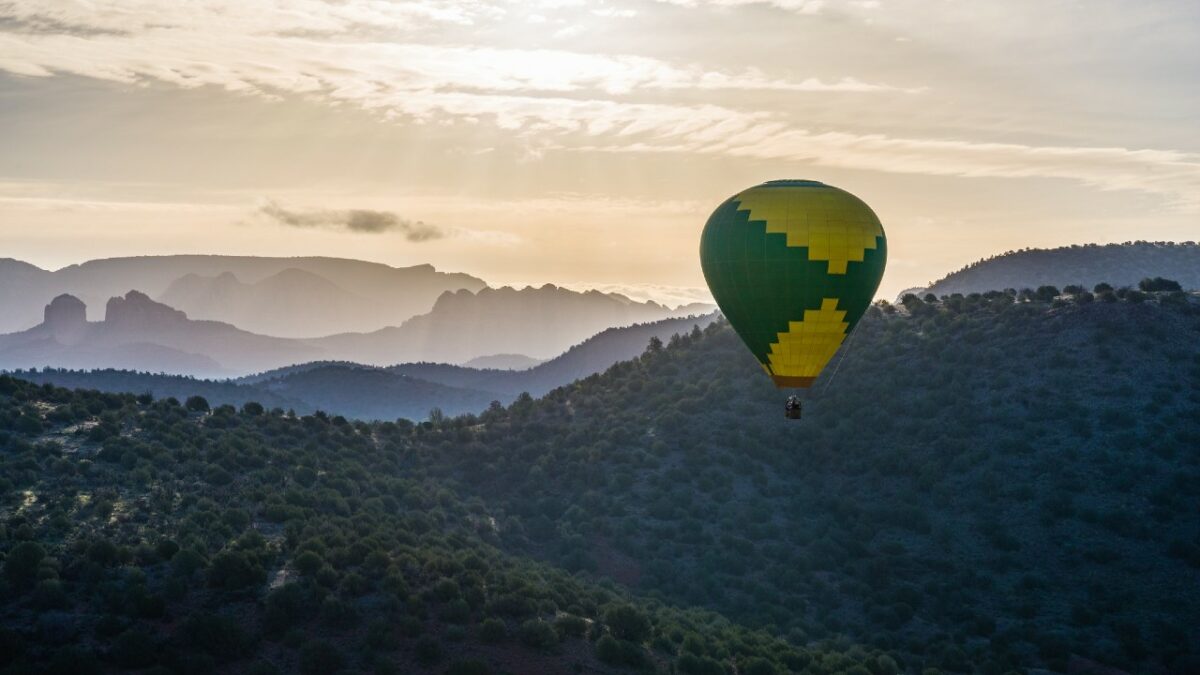 Crowds: Moderate
Water: No
Restrooms: No
How Far From Sedona: 11 miles
The next Sedona dispersed camping area is located opposite Loy Butte Road described above, on the other side of State Route 89A. Its name is Angel Valley Road and it's situated about 11 miles southwest of the city.
Once you take a left to get off State Route 89A, you'll see the campsites appearing right after you pass the Deer Pass trailhead, i.e. after about 1 mile of driving. Most camps are flat and grouped, so don't expect much in terms of privacy.
Although not as breathtaking as some other places described in this guide, Angel Valley Road is a good choice for camping in the Sedona region. It's a solid secondary option if you find other dispersed camping areas full.
You'll have to come here fully prepared – there's no water or amenities of any type at Angel Valley Road. The road is somewhat rugged but can be relatively easily navigated by most passenger vehicles.
Forest Road 618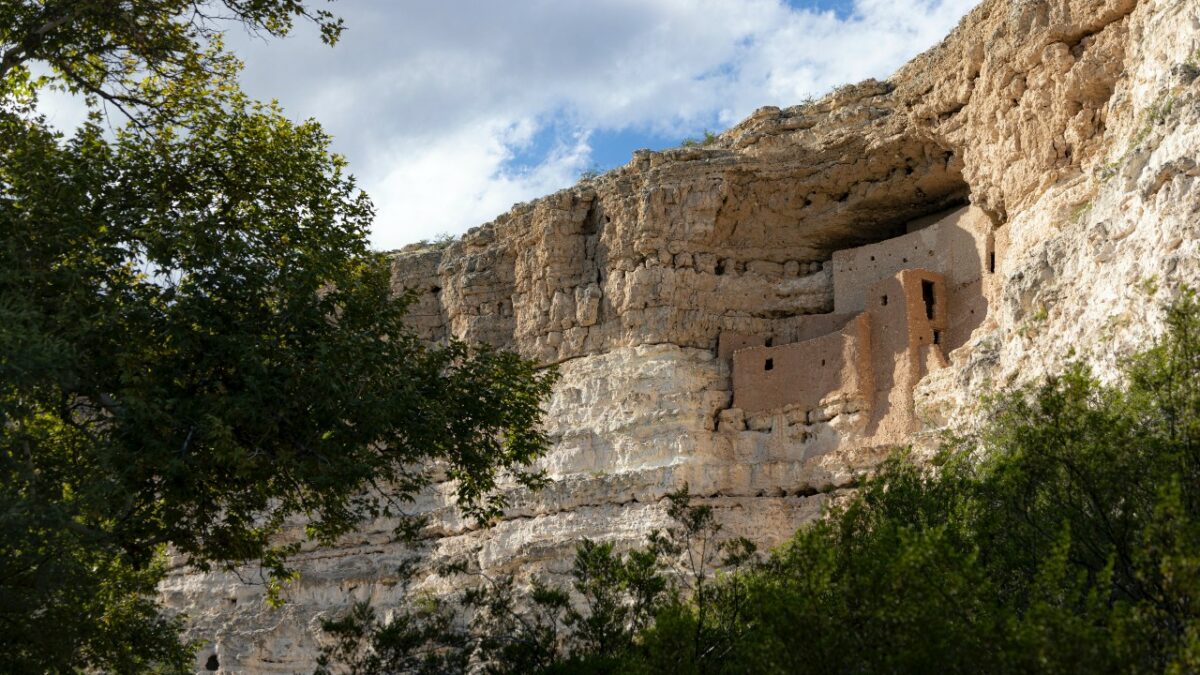 Crowds: Moderate
Water: No
Restrooms: No
How Far From Sedona: 9 miles
Located 9 miles southwest of Sedona, Forest Road 618 can be found just east of where Interstate 17 meets State Route 179. Unlike at Angel Valley Road, you can expect some privacy here – the camping spots are well-spaced.
Even though these are just dusty pull-offs from the road, the camping spots at Forest Road 618 are not as crowded as others in the Sedona area. Moreover, all of them are extremely easy to access.
This place is an excellent choice for all campers interested in exploring Montezuma Castle National Park. It is less than three miles away from the camping area.
There are no restrooms or water at Forest Road 618. Bring all the provisions you'll need, and make sure to pack out all of your garbage.
Coffee Creek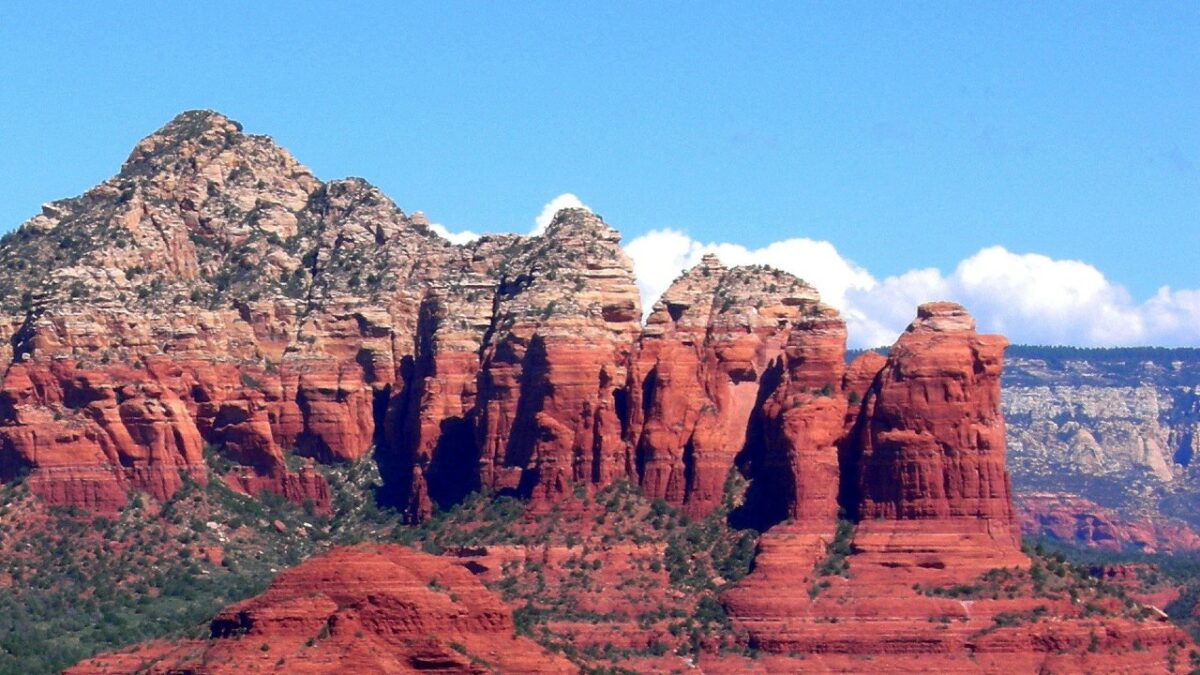 Crowds: Moderate
Water: No
Restrooms: No
How Far From Sedona: 12 miles
Behind this peculiar name hides one of the largest dispersed camping areas near Sedona. Coffee Creek is halfway between Sedona and the city of Cottonwood, with its camping spots situated along State Route 89A.
Since it's pretty spacious, Coffee Creek can easily accommodate many campers at once. In terms of crowdedness, it's a hit or miss – sometimes, you'll be surrounded by noisy neighbors, and at other times, you'll be able to enjoy peace and quiet.
This mainly depends on whether you'll be staying here during the weekend or not. One thing is sure, though: Coffee Creek is a desert camping area that doesn't offer much shade, no matter the time of year you visit.
To get to this roomy campsite, you'll need to drive down State Route 89A southwards and then take a right on Forest Road 9571. The camping spots will appear on both sides right after you get off the highway.
East Pocket (Edge of the World)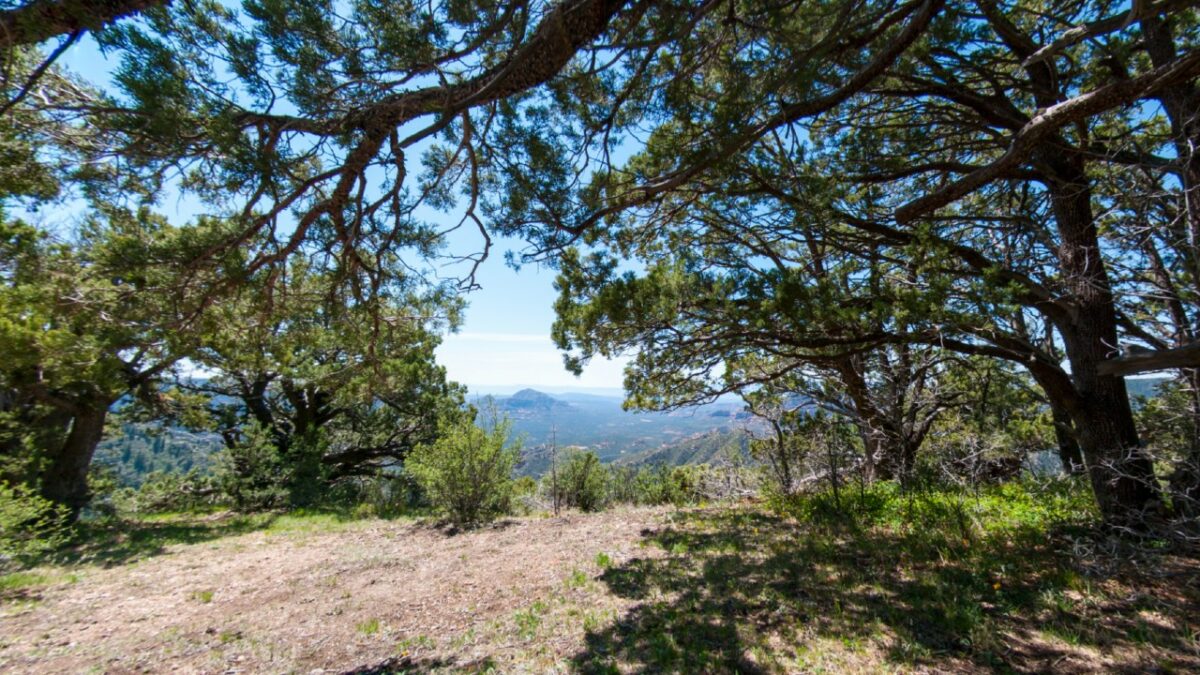 Crowds: Busy
Water: No
Restrooms: No
How Far From Sedona: 39 miles
Many outdoor enthusiasts from Sedona consider East Pocket the best out of all dispersed camping areas in the city's vicinity. Also known as the "Edge of the World", East Pocket provides its visitors with magnificent views of Arizona's wilderness.
The journey to get here is long (East Pocket is situated almost 40 miles north of Sedona), but it's also very rewarding. Using a high-clearance vehicle is recommended, but it's not 100% necessary – you just need to take it slow and drive carefully.
The East Pocket can be reached in two different ways. You can take Woody Mountain Road (if you're coming from Flagstaff) or Forest Road 535 to Forest Road 231 (if you're coming from Sedona).
Remember that East Pocket is a trendy, often bustling, dispersed camping area. If you're planning to stay here over the weekend, make sure to arrive early in the morning, or you won't be able to secure a spot.
Lawrence Crossing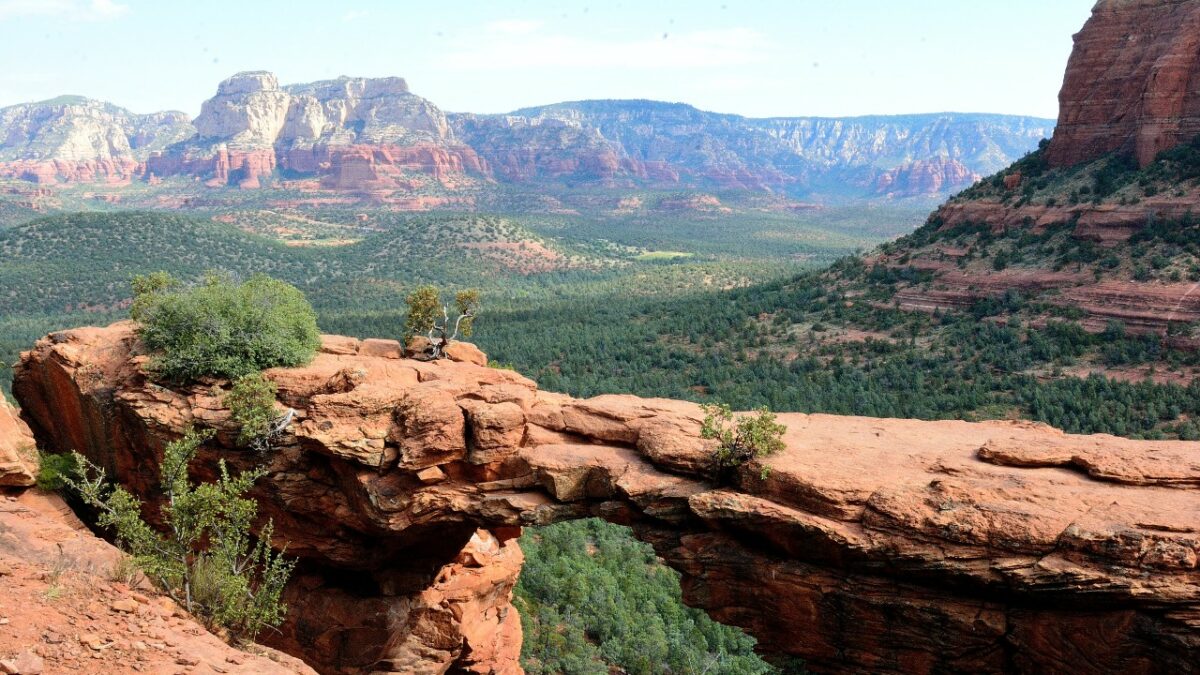 Crowds: Busy
Water: No
Restrooms: Vault toilets
How Far From Sedona: 19 miles
The last place on my list is technically not a dispersed camping area, but it undoubtedly has the feel of one. Situated 19 miles southwest of Sedona, Lawrence Crossing is a United States Forest Service-designated campsite where campers can stay completely free of charge.
Don't expect much in terms of privacy – the camping spots are all grouped together here. You'll have to look elsewhere for solitude and tranquillity.
You will, however, have access to fire rings and vault toilets, which is something that can't be said for any other place mentioned in this article. As for the water, you'll be left to your own devices.
That said, Lawrence Crossing is an excellent dispersed camping option near Sedona, and it's trendy for a good reason. The campsite's charming location allows visitors to enjoy the sights, smells, and sounds of Arizona's wilderness.
The Takeaway
Hopefully, my descriptions of the region's best dispersed camping areas have helped you choose one whose location matches your personal needs and requirements.
Just don't forget to be a responsible camper while staying near Sedona and leave your site in the same state you found it. It's the only way to preserve this area's natural beauty and allow future visitors to enjoy its wonders just like you did.