Devised by famous British fellwalker Alfred Wainwright in 1973, the Coast to Coast is a diverse and challenging long-distance hike in the north of England. It takes hikers from the Cumbrian coastal village of St Bees to (you've guessed it!) another coastal village – Robin Hood's Bay, 8km South of Whitby.
The route, which clocks in at a hefty length of 293km, is not entirely waymarked, so it's a challenge suitable only for those who are confident with manual navigation. But for those who are, it's an excellent adventure, considered to be one of the true classics. Many hikers see the trek as a rite of passage for true long-distance walkers. And it's hard to argue – it's diverse, it's beautiful, and it brings with it unique challenges of nuance and navigation.
Hikers tackling the trek pass the sights, sounds, and scenes of three different national parks: the Lake District, the Yorkshire Dales and the North Yorkshire Moors, along with two completely different coastlines! It's important to note here that there are many variations of the Coast to Coast Walk, with no one true way. For the purposes of this article, we're going to focus on the most common route.
Wainwright himself has suggested many small detours and diversions to see various other peaks and highlights along the way (as have many others), but we're focusing on the trail which is considered to be the 'truest' one.
Which Way Should I Walk – West to East or East to West?

Most people walk from west to east. Wainwright himself recommended walking eastwards, as this direction keeps the prevailing wind at your back. Walking from west to east also gets the hardest stretch out of the way first, which can be an intelligent tactic. If you leave the most difficult stretch for the end, it might prove too much of a challenge.
That said, some people like the idea of leaving the hardest until last, when you might arguably be fitter than when you first started. Though the west to east route is more popular and less likely to offer up the obstacle of bad weather, both directions are fantastic routes.
Where Will The Trail Take Me?
If you walk from west to east, you will encounter these regions:
The Lake District: this section has the most peaks and troughs, which brings with it perhaps the best views. The Lake District is renowned for its dramatic panoramas of clear blue lakes, and this stretch offers some of the region's most famous views, including those from Haystacks and Kidsty Pike.
The Yorkshire Dales: This section is more bare and exposed, with wide open moors and empty canvasses of wide, green fields. The Swaledale area is a real highlight here.
The North Yorkshire Moors: this stretch takes walkers over the major summits of the Cleveland Hills as it matches up with the Cleveland Way.
If you are looking for routes that are closer to London, check out the best hiking routes near London.
Why Should I Do The Coast to Coast?
There are many reasons!
Views. This is one of the most diverse walks the UK has to offer. You get varied coastal scenes along with the excellent sights and sites of three varied National Parks.
For the challenge. Any long-distance walk is a big task. And this one is no different. The sense of accomplishment at the end of any hike is fantastic. This hike, in particular, has a certain appealing completionist aspect, since it traverses the entire width of one portion of the UK.
It's a great way to get healthy and active. Hiking is great for your body and mind!
To join the community of the millions of people who've hiked this path themselves, including Mr. Wainwright himself!
For the many famous sites and scenes across the way.
What Are Some Of These Sites?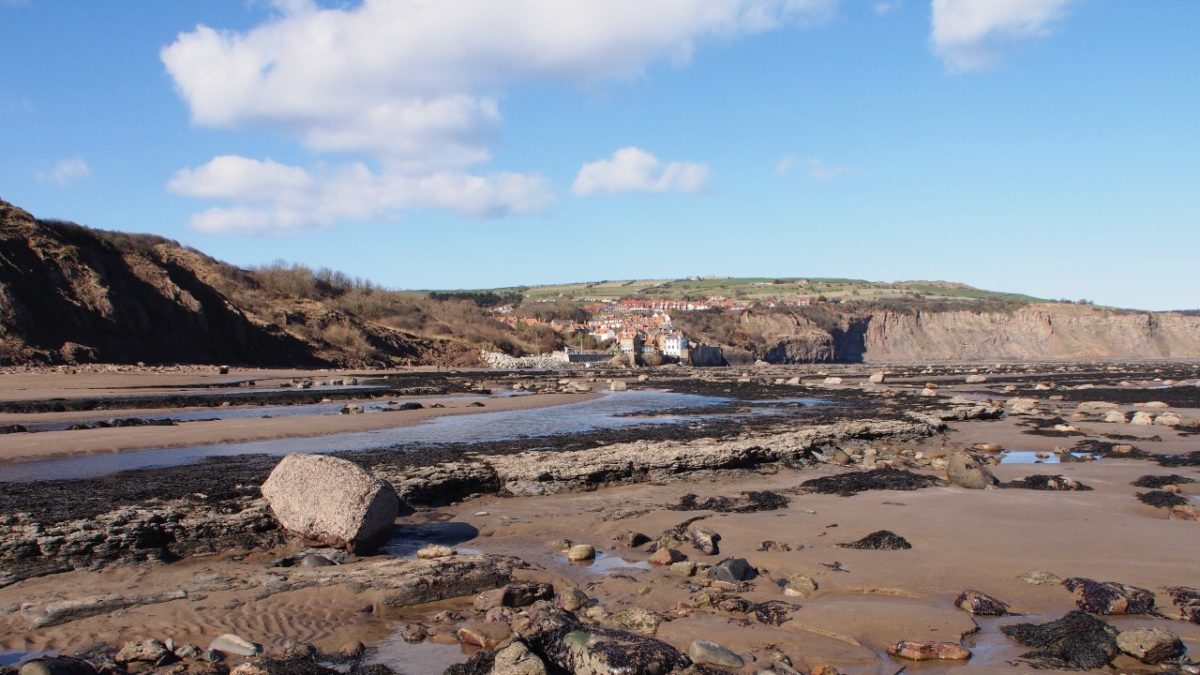 Walking from west to east, you'll hit these highlights:
The beginning! St Bees offers the Irish sea – a peaceful plateau that marks the start of the walk. With a coastline, cliffs and crashing waves, it's a beautiful spot to embark upon the trek. Many hikers here like to dip their feet in the cold waters of the Irish Sea before setting off. Another famous tradition involves picking up a pebble here – it's custom to carry this with you all the way to Robin Hood's Bay.
Haystacks: Famously, this was Wainwright's favorite summit in the entire Lake District, which really is saying something. It's a rocky, rough and ragged summit, and looks like nature cobbled it together in a hurry, which gives it a certain charm. The peak offers beautiful views all around.
Ennerdale Water: one of the most stunning lakes in the whole of The Lake District, this body of water is remote, stunning and serene. Though a well-known lake, it's nowhere near as popular as some others in the area, so it's a great way of experiencing the serenity that the Lake District can offer.
Kidsty Pike: the highest point of the hike, and one of the most difficult stretches, this is a great way to say goodbye to The Lake District. Its 780m elevation offers spectacular views of the surrounding area.
Nine Standards Rigg: nine cairns assembled for unknown reasons, this is a strange highlight along the way. Britain is packed with odd stone formations, and this is a great example of one.
Swaledale: a region rather than a specific spot, some hikers call this their favorite section. Full of crumbling stone buildings and shadows of the area's mining heritage, this section offers beautiful views along with interesting relics from the area's industrial past.
Richmond: a beautiful little town with a castle keep, a cobbled marketplace and plenty of the conveniences which a long walk can make you truly crave.
Carlton Bank: at an elevation of 408m, this spot offers beautiful views of Moorland as well as vistas of Middlesbrough and Redcar.
Grosmont: a wonderful little village with a strange pronunciation, the trains here were used as the Hogwarts Express in the Harry Potter films. WIth steam trains and charming architecture, this is a real slice of old-fashioned life.
Robin Hood's Bay: the welcome end! With a rich history of pirates, spooks and smuggling stories, and an even richer abundance of places to deservedly eat and drink, this is a great way to end a long walk. It also offers more stunning coastal views and another place to soak your tired feet. Hopefully, you've remembered your stone.
The people you'll meet: plenty of people from all around the world tackle this trek. You'll meet lots of other walkers with a variety of stories – and an even greater variety of reasons for embarking upon the walk. People who live in this region of the world are also very friendly!
How Long Will The Walk Take? Am I Fit Enough? How Difficult is the Coast to Coast?
How long the walk will take massively depends upon how fit you are, how ambitious you are and how much free time you have. The average is around 14 days, so anything from 12-16 days is what most ramblers go for. That said, it's your walk! If you want to stretch it out to three weeks to give yourself time to relax and explore further, then you can. Equally, the world record stands at less than two days, so if you're in a hurry, you could always try to beat it!
This isn't the most difficult trail in the world, but a lot of people underestimate it. If you've never walked for more a day, you should practice a couple of short multi-day walks, to make sure your body is up to it. A real long-distance walk can often throw up problems that you didn't realize you had, so it's good to spot these before they become an issue mid-hike. In terms of fitness, you need a reasonable level of cardiovascular ability. You should also be familiar with the challenges you might encounter on moderate-level hikes.
Though none of the hikes is particularly technical, there are still some sections of scree, scrambling, and struggle. The hardest section of the trail is in the Lake District, so if you're familiar with the challenge of Lake District territory, you'll be able to manage the physical challenges of the Coast to Coast. If you're fit, healthy and accustomed to multi-day walking, you'll be okay!
If you think the C2C would be to difficult for you, check out the best alternatives to the Coast to Coast Walk.
When Is The Best Time To Do The Coast to Coast?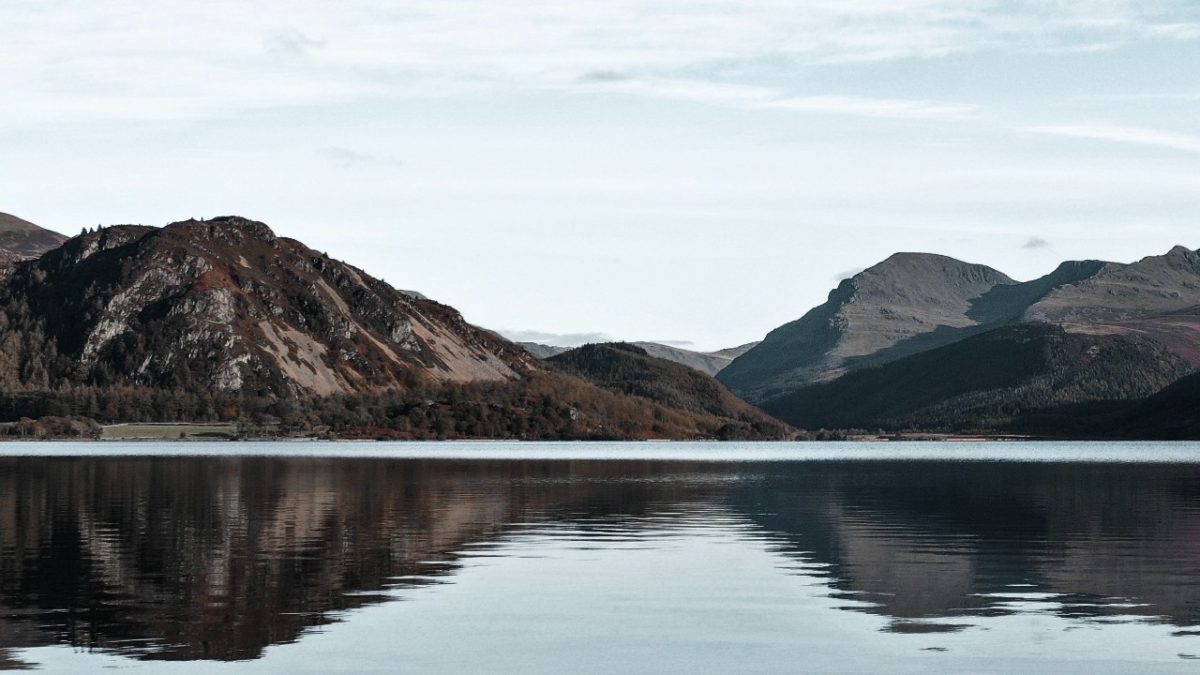 It depends on the views, conditions, and temperatures you like: Summer has the hottest weather and the most chance of kind conditions. But (even though this is England!), it might be a little too hot. If you're keen to avoid the crowds, summer is a bad time, as most people choose to embark upon the walk in July or August. Autumn is cooler, which offers fewer fellow walkers along with beautiful autumnal colors.
This time of year also brings the threat of poor weather – so if you really want to avoid rain and wind, it's perhaps best to avoid Autumn. Spring is probably the best time to walk the C2C if you want trustworthy weather without too much heat.
Spring shouldn't offer too much rain, but the English weather is notoriously unreliable! Winter, unless you want a particularly arduous challenge, is a bad idea. The weather will be cold and uncomfortable, there may be lying snow and you won't have many hours of light. Winter can also make navigation incredibly difficult, which is particularly important for this walk.
Is The Route Well-Marked?
In short, no.
This walk has the dubiously strange distinction of being one of Europe's longest unmarked paths. Some sections have very good waymarking, while other sections are very poor. And some of the markings don't mention the Coast to Coast explicitly, so it can be hard to know if you're following the correct trail.
It's therefore absolutely essential that you have a good idea of where the route will take you. You also need a very good map, along with the ability to read a map and compass confidently. If you're accustomed to the fantastic waymarking of National Trails, you'll be surprised by how badly-marked certain sections of this trail can be, especially in the Lake District. That said, locals often pop up little signs and symbols to point you in the right direction, which is a nice indication of how supportive the hiking network is throughout the UK.
What Kit Do I Need For The Coast to Coast?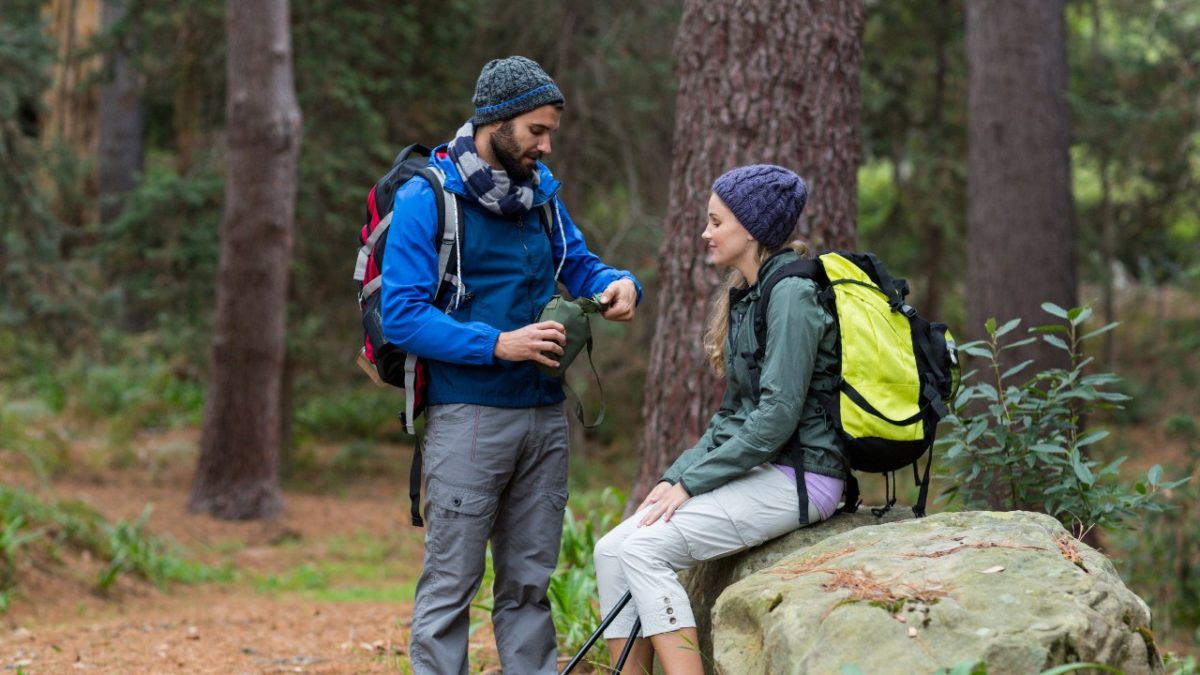 If you're tackling the whole walk, you're going to need a lot of equipment, there is a detailed post on the C2C packing list:
Clothes. Of course! You want to pack light, but you also want to ensure that you have enough clothing. For the sake of packing light, use as many Merino Wool clothes (which require way less washing) as you can, including hiking underwear and good hiking socks. And wear waterproofs. Minimize how much you need to carry and how much you need to wash. And don't forget a hat!
Good hiking shoes. These are essential. Make sure you have experience using the exact shoes that you take with you. Unused shoes (or shoes you don't have much experience with) can easily lead to blisters and injuries. This is a very important consideration.
Water bottles and purification tablets. You absolutely need a couple of good-quality refillable water bottles to keep you hydrated along the way. I recommend getting Hydro Flask or one of these Hydro Flask alternatives.
And though you might not necessarily need them, water purification tablets are great if you can't find fresh, running water. This is fairly unlikely but it's always good to avert disaster before it strikes. Read also review Grayl vs Lifestraw – Best Water Purifiers.
Map and compass. Have a very good map (or more than one if needed). And make sure your compass is good too. As mentioned, it's essential that you can read a map and compass for this trip. You should perhaps even do a trial run on a hike to ensure you absolutely know how to use your map and compass.
First aid kit. You're likely to need some sort of medical care en-route, even if it's a simple bandage, bandaid or painkiller. This kit should be good-quality and should include rehydration sachets along with sunscreen.
Hiking poles. Give your joints some respite.
Food. Depending on whether or not you're camping, the amount of food you need will vary greatly. But whatever type of accommodation you're using, you'll absolutely need snacks. Take lightweight, calorie-dense treats and nibbles to lighten the load on your back.
Camping equipment (optional). Some people camp along this trek, while other people stay in the accommodation. Camping brings with it more freedom and more isolation, but it also means more to carry, especially if you're cooking your own meals. But if you are camping, you should ensure all of your gear is lightweight, high-quality and reliable. If you want to cook en-route, you'll need cooking gear. You can snack on one of the Freeze-Dried vs Dehydrated Backpacking Meals.
Where Should I Sleep On The Coast to Coast? What Are My Accommodation Options?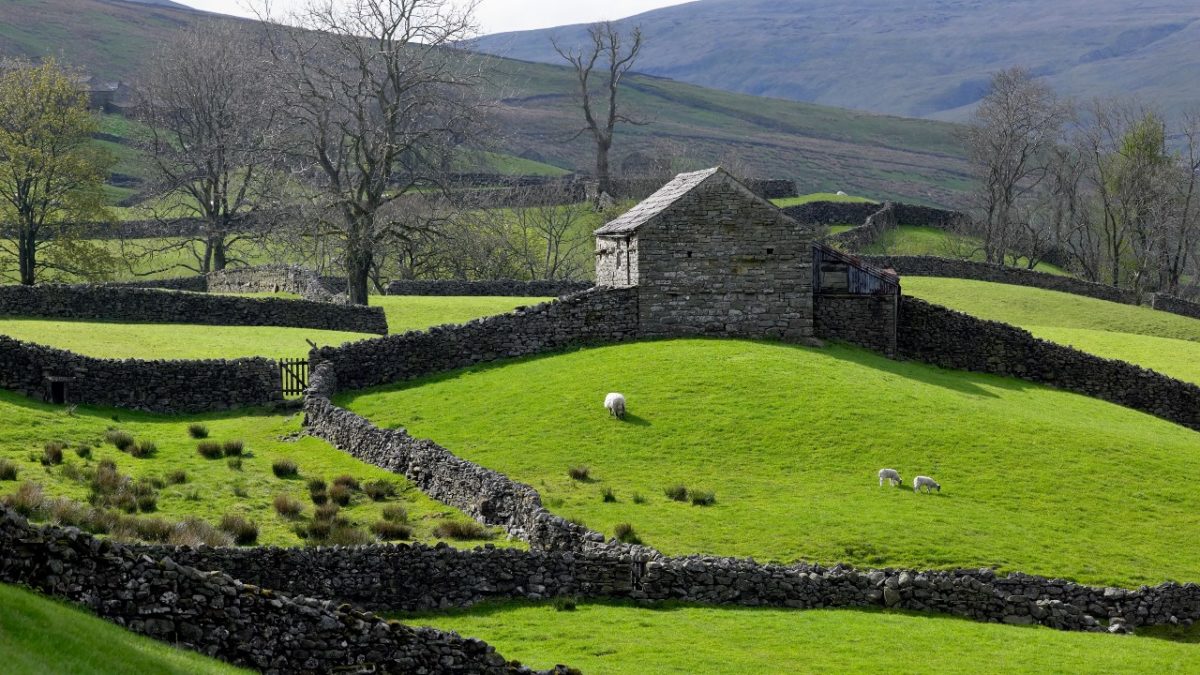 Though camping is indeed an option, the vast majority of hikers sleep in indoor accommodation en-route. These accommodation options offer a warm shower and a comfortable bed after hours of walking, and also bring you closer to the people, heritage and history of the region.
Accommodation options include hotels, guesthouses, hostels, bed and breakfasts and plenty more, so you're never short of places to rest your head. Though we can't list them all, here are some of the best places to stay while you're tackling the Coast to Coast:
Are There Places To Eat And Drink Along The Way?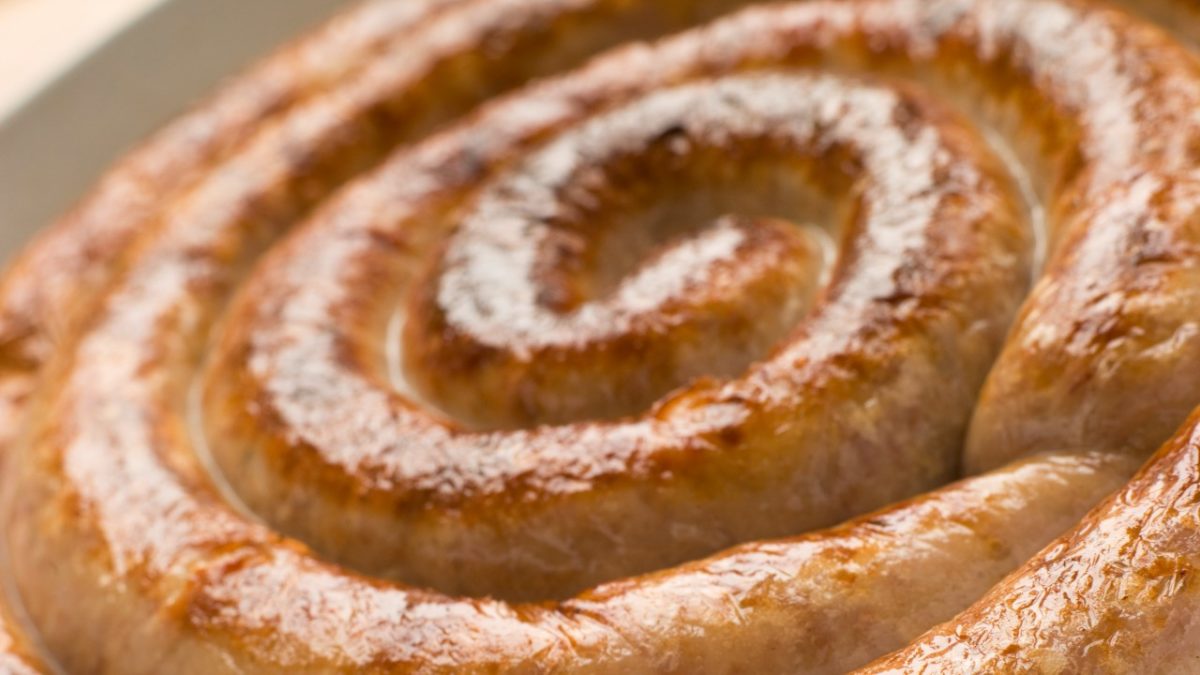 Because it's a diverse walk, there's a plentiful selection of varied food and drink. You can eat the best of local produce in pubs and restaurants, or you can snack from shops. Yes, there are stretches where you won't find food for perhaps a full day, but these are few and far between – and they're more common on the western part of the walk.
As long as you make sure you always have enough snacks to last for a full day of hiking, you'll never starve. When you encounter a shop, stock up (if you're not already sufficiently stocked!). Enjoying the food and drink along the way actually provides one of the best pleasures of the Coast to Coast.
The north of England has a fantastic pub culture, so you'll stumble across many cozy pubs offering traditional welcomes, fresh beer, and delicious food. Here are a few essential meals and morsels you should try along the way:
Cumberland Sausage: perhaps the UK's best sausage, no trip to Cumbria can be fuelled without a traditional link of the stuff. While you're on the western part of the walk, seek some out.
Fish and chips! It's a coast to coast walk. Say no more.
Kendal Mint Cake: an indulgent and unusual treat made of basically no more than sugar and mint. It's decadent and mouth-numbingly sweet, but really tasty – and perfect junk-food fuel for a hiking trip.
Yorkshire pudding: you'll be eating at plenty of pubs. And pubs do the best roasts. For the best Yorkshire Puddings, get yourself a roast in a Yorkshire pub on the eastern side of the walk.
Real Ale: Britain brews some of the best beer in the world. Use this trip as an excuse to try some great traditional ales!
The Coast to Coast walk is rightly known as one of the best in the world. Traversing the entire width of this part of England brings you into close contact with jaw-dropping nature, wonderful wildlife, incredible food and drink and some of the world's nicest people. Check out our post on what to eat on the Coast to Coast Walk for more information.
Other long-distance walking routes in England:
By embarking on this walk, you're joining legions of people who've followed in Wainwright's footsteps. Along the way, you'll see why it's such a popular trek… you'll just wish you'd done it sooner!
You may also want to read our What Should I Know About the Coast to Coast Walk? post and our post on planning for the C2C before embarking on your journey.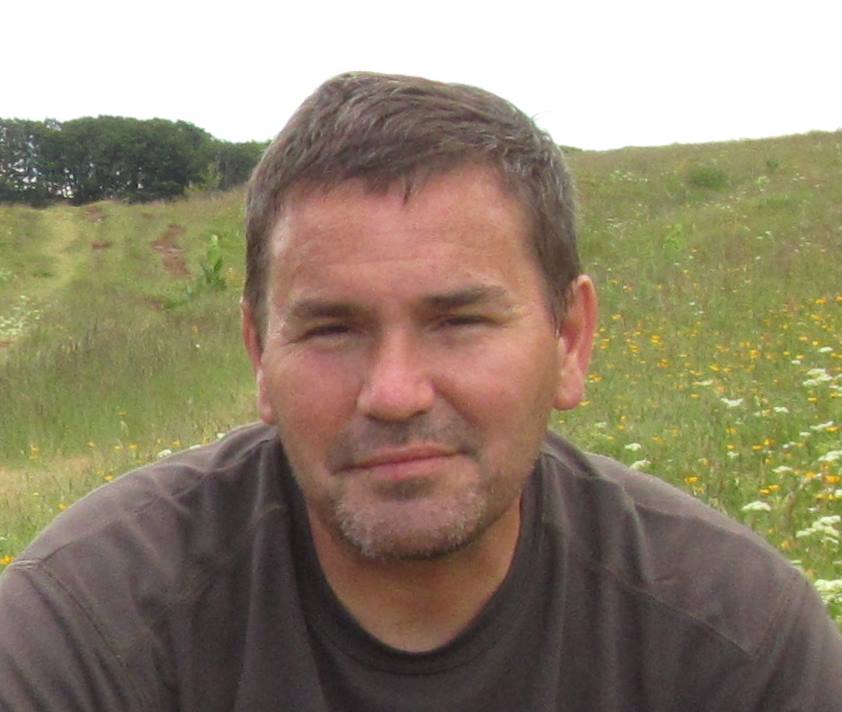 It is my grandparents fault. They took me camping every year from the age of three, and hiking was simply walking up hills! He would be surprised now to hear of wild camping – for him living in Scotland – he just pitched up and camped. I don't think he paid for a campsite in his life.