In this gift guide, we take a look at the best gifts for the avid hiker in your life. If you have friends, family, or a partner who loves to hike, whether it is day hike or multi-day treks in national parks, this article will give you plenty of ideas and inspiration for things you might like to buy them. We cover all budgets from $25 all the way up to some gifts of over $500.
Included in this gift guide are hiking accessories and essentials such as compasses, tents, and hiking poles, alongside more niche hiking gear like multi-tools, binoculars, and hammocks. We've also included less practical (but equally fun!) gifts such as books and clothing.
We've covered the best gifts for Hikers with different ideas for outdoor lovers of all descriptions, some of these make great can make great stocking stuffers. So whatever type of hiker you're buying for, whether it the day hiker in the national parks or someone who loves multiday hikes, you'll find something perfect here.
Don't go for the same old gift card or backpacker magazine that you buy them every year – grab something from this list instead that they can use on their next backpacking trip.
Gifts for Hikers Under $25
Most of this first section is practical gifts. I love when someone buys me a present that is practical, there is usually a bit of fun or thought being used and I do think the thought is more important than the piece of gear.
UST Multi-Tool
A fantastic gift for hikers who need tools along the way. This stainless steel multi-tool includes a carabiner, signal mirror, pry tip, cord cutter, wrenches, bottle opener, screwdriver, and can opener. It comes in many different designs and for a versatile multi-tool, it's very affordable. It's also very useful for camping and a great stocking stuffer.
I GO First Aid Kit
Every hiker should have a first aid kit. This one comes in a compact, durable case, and contains 85 items. These items include cleansing wipes, alcohol pads, vinyl gloves, gauze, tape, a whistle, tweezers and a carabiner. There's also a useful guide inside, to help hikers stay safe properly. This is really affordable for a first aid kit, and it is great for treating blisters.
Take a Hike' T-Shirt
This unisex hiking shirt has a really attractive print design with mountains, trees, water and text. It's tapered, comfortable and durable, and it's 100% cotton. Hikers can wear it while hiking, sleeping, or just chilling out. This is a great gift if you want to buy something that won't be used solely while hiking!
Happy Eden Co. Hiking Logbook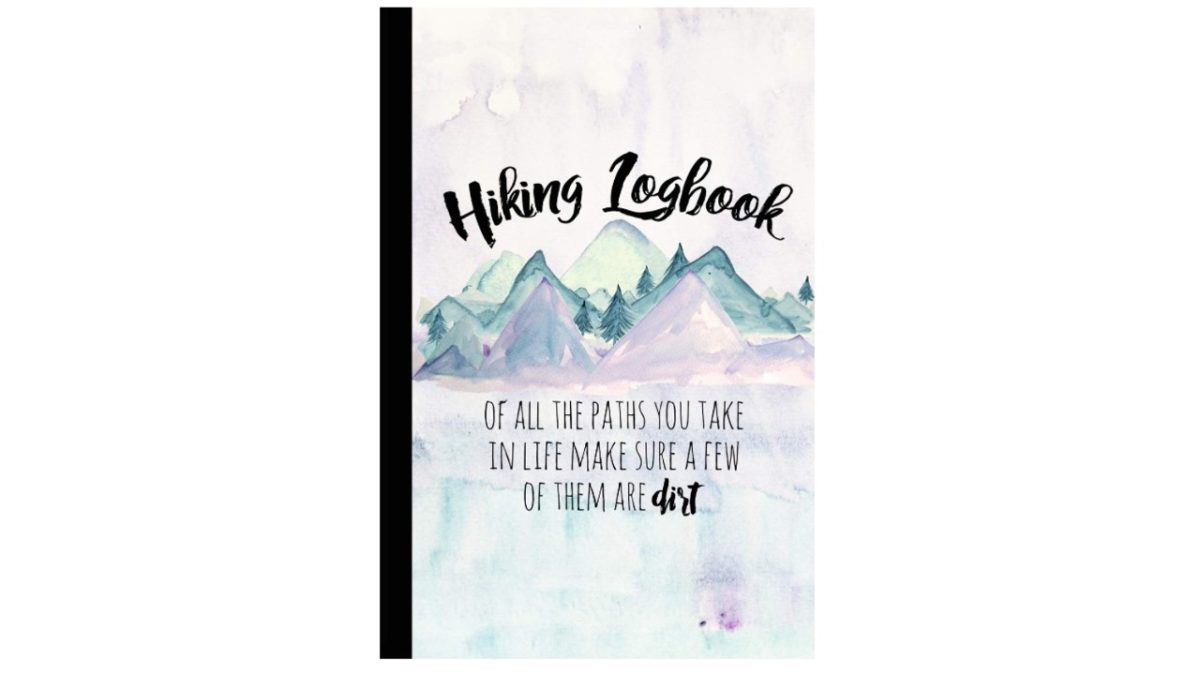 This attractive notebook is a great way for hikers to log their trails and treks. There are sections to input weather, elevation, time, distance, location, difficulty level, conditions and more. There's also plenty of room to write and take notes. The logbook measures 6" x 9", so it can fit snugly into hikers' bags. For those who love to make memories last, this is fantastic.
DAY HAO Compass Bracelet
A great way to give the gift of a compass which won't be lost, this bracelet is stylish, strong and durable. The compass is sturdy and reliable and it's a fantastic, compact alternative to wearing a big compass around the neck.
The Lost Art of Reading Nature's Signs' Book
If you know a wannabe survivalist, this is the book they've been waiting for. It includes content on how to read the sun's direction, estimate the time, track animals, and more. It includes over 850 interesting tips on how to read nature. Not only is this interesting, but it might also prove to be a useful survival tool. A really fantastic field guide, who doesn't love books, I would take them all day as a stocking stuffer.
Lifestraw Personal Water Filter
These are currently very popular, and offer an excellent way to guarantee safe drinking water. The Lifestraw filters up to 1000 liters of contaminated water, meaning hikers don't have to rely on a freshwater source at all times, it is a great piece of gear. In terms of affordable and useful emergency survival gifts, you can't get much better than this. Check out my reviews of the best backpacking water filters.
Great Hiking Trails of the World' Book
Another book. This one includes information on 80 of the world's best trails, across 6 continents. The book is packed full of beautiful photography and compiles a selection of walks worthy of any hiker's bucket list. The book focuses on a diverse range of hikes from national parks to remote wilderness. Each entry includes photographs and a map.
Sunew Thermal Socks
Thermal socks are essential on any cold trek. These are specifically designed for cold temperatures and are 7 times warmer than normal cotton socks, maybe it is also worth considering waterproof hiking socks. They're soft, cushioned, and cozy, and they have a tog rating of 2.3. These aren't merino wool, but that doesn't necessarily matter in cold conditions, we have compared darn tough vs Smartwool in a review. (or check out these sock liners)
Toes Home Elastic Bandana
This six-pack of bandanas offers so much versatility. You can choose between lots of quirky fashionable designs, and the garments can also be used as neck gaiters and balaclavas. This makes them good windbreakers, sweat-soakers and sun-blockers. For fashionable, versatile garments for all conditions, these are a great gift.
A2S Protection Paracord Bracelet Survival Kit
This six-in-one survival bracelet includes a compass, SOS flashlight, fire starter, blade and whistle. The bracelet is made of super-strong parachute cord. This is a good gift for hikers who might find themselves in remote and dangerous conditions.
OlimpiaFit Microfibre Towels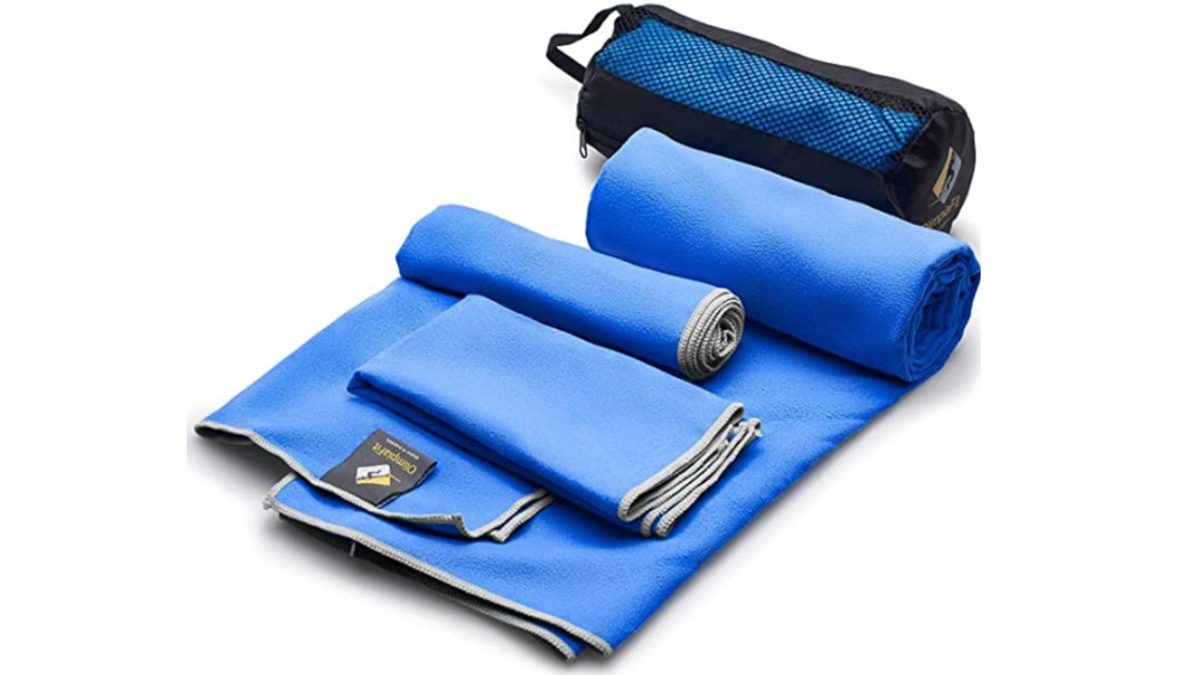 This pack of three microfiber towels is lightweight and easy to carry. All of the towels dry very quickly and very easily. They're all antibacterial, so they don't carry smells or bacteria. The towels are each a different size and there are 8 different color options.
SaphiRose Hooded Rain Poncho
This is a good addition for hikes which won't be cold but might be wet. The polyester fabric rain poncho is portable and compact and comes in a small pouch. It is hooded, with an elastic drawstring, and has a front pocket. It's one-size-fits-all and fits over a backpack. The poncho is unisex and comes with many different color options. Another interesting one is a poncho tarp that can be used for shelter.
Gifts for Hikers Between $25 and $50
OCOOPA Rechargeable Hand Warmer
A fantastic hiking gift for anyone suffering from arthritis or raynauds, or even those who often get cold hands. These rechargeable hand warmers can be taken on hikes to keep the chill away. They can also treat sore muscles on other parts of the body… and the device can be used to charge your phone, one of the great gifts for hikers!
Lifestraw Filter Water Bottle
This bottle has a built-in Lifestraw filter, to eliminate 99.9999% of waterborne bacteria and 99.9% of waterborne protozoan parasites. For hikers who don't always have access to natural drinking water or hot water, this is an excellent addition to their hiking arsenal. The water bottle is BPA and the straw will filter up to 4000 liters an excellent bit of outdoor gear. This comes in many different color options. If you would like to check other bottles, read our Hydro Flask vs Yeti comparison.
FEEMIC Monocular Telescope
An excellent and affordable way of seeing more clearly on a hike. This can be used for navigation and for spotting wildlife. It's waterproof, dustproof, shockproof, and fog proof and has a high-quality lens. It's quick and easy to adjust, so no special knowledge is needed. It comes with a tripod connector for hikers who want to do some serious wildlife spotting.
America's Great Hiking Trails' Book
This multi award winning book covers the 11 National Scenic Trails across the USA, from the Pacific Crest Trail to the Florida Trail. It makes for a fantastic coffee table reading, with lots of beautiful photographs. It also offers a good amount of depth about hikes, making it a good reference point for hikers looking to explore the USA.
TNH Outdoors Camping Hammock
This hammock supports up to 400lbs and it's very durable. It comes with a lifetime guarantee. It has 9ft straps with 30 hitch points. For a versatile hammock, it's a great hiking gift. It packs down to a very small size and it's incredibly quick to assemble. This can be used for camping and relaxing and it's suitable for either one or two people!
High Stream Gear Trekking Poles
These trekking poles are very strong and very lightweight, meaning they offer good support without lots of extra weight. Hiking without poles can cause injury and falls, so every hiker should have some. The best trekking poles can fold down to 14.5 inches and they have ergonomic handles. They come with belt-mounted carriers, allowing them to be holstered if needed. Read the review on Carbon Fiber vs Aluminum Trekking Poles
Leatherman Multitool
This has nine tools assembled in a Swiss Army knife style, including pliers, wire strippers, wire cutters, scissors, screwdrivers, a knife, a file and a bottle opener. The multi-tool is small and lightweight and can attach to your keys. It's also very simple, so you can use it with only one hand when needed. This also comes with a free flashlight, one of my favorite gifts for hikers.
DryGuy Shoe Dryer
This is great for drying boots and shoes quickly, perfect for multi-day hikes. It uses forced air to quickly and effectively dry even the soggiest of shoes. You can use it at home and in the car, and it won't damage your footwear.
Outdoorsman Lab Sleeping Pad
This sleeping pad is ultra-lightweight. It weighs only 16oz and rolls down to a very packable size of 8"x3". It deflates and inflates quickly and easily. It fits all types of sleeping bag. The mattress is 2.2" thick and provides a great way for hikers to get some sleeping comfort without having to carry a roll mat. Its sleeping surface is 73"x21.6" and it comes in several color choices.
Kelty Rambler Sleeping Bag
Every hiker needs a sleeping bag. This one is lightweight at 2lbs 2oz and packs down to 7"x11". Hikers can stick their feet out of the bottom of the bag if they wish and it can be zipped out almost flat. It's not a hardcore sleeping bag but it's versatile and good value. It comes in five different color options. Read my full reviews of the best sleeping bags. There are many different types of sleeping bags less than $100, and then ultralight sleeping bags, maybe also consider a backpacking quilt.
Marycrafts Sleeping Bag Liner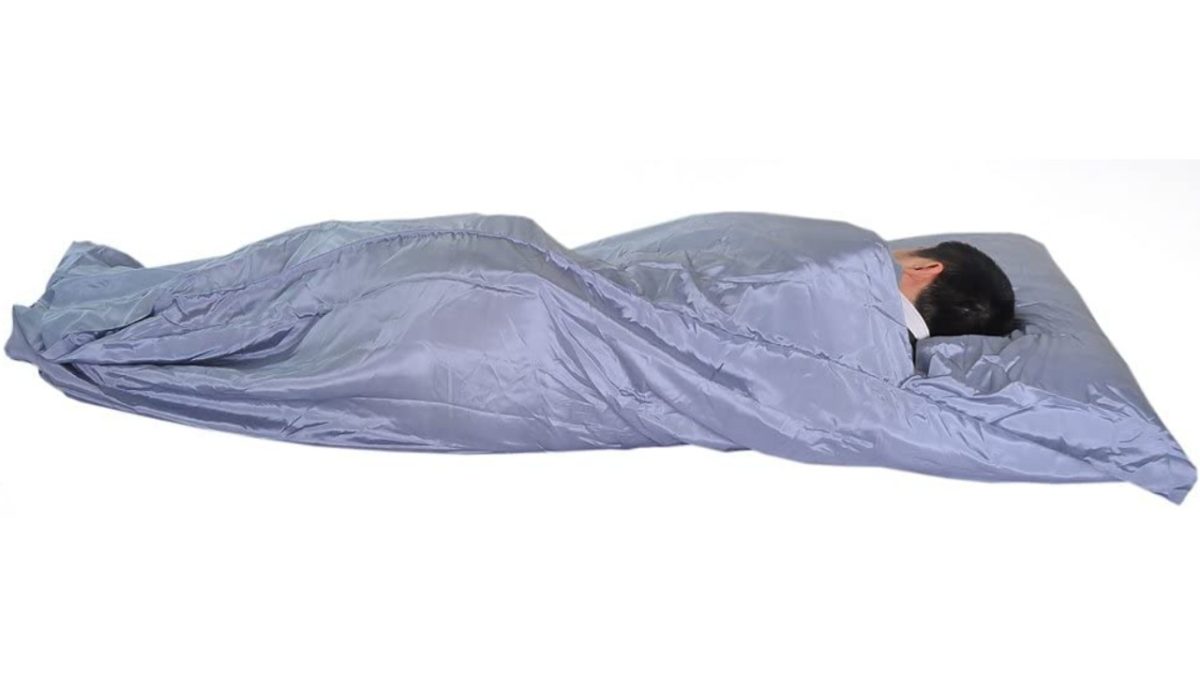 For hikers who sleep in hot places, this is a great gift. It can be used to line sleeping bags – but it can also be slept in on its own in hotter climes, making it very versatile. It's made of 100% silk, so it's great for comfort and for keeping cool. It folds down into a tiny pouch, making it very easy to carry and transport. Read all the reviews of sleeping bag liners.
Wise Owl Outfitters Camping Pad
Another sleeping pad for sleeping upon, this is a similar price to the Outdoorsman Lab pad above. It packs down to 9"x3" and 15oz. When inflated the sleeping surface is 73"x22". It comes with an airbag inflator, which is the main difference between this one and the Outdoorsman Lab pad. This is a great piece of camping gear.
Gifts for Hikers Between $50 and $100
Goal Zero Solar Panel
This solar panel can charge cellphones, smartphones, GPS tracking devices and music players. It doesn't charge tablets, but it's otherwise a really useful addition to lengthy treks. It has two ports, which can be used simultaneously. For emergency charging on the go, this makes it one of the best gifts for hikers. If you would like to get your hiker friend a higher-end GPS device, check out our Magellan vs Garmin GPS comparison.
Greaval Walkie Talkies
This pack of 4 walkie talkies is a good gift for hikers who don't always trek on the clearest of trails. If you've got hiker family or friends who trek into the wilderness without a clear path, this might be a good addition to their gear, as it will allow them to communicate remotely en-route. These walkie-talkies are easy to use and they come with charging docks. They have an alarm and a built-in flashlight.
Easthills Outdoors Double Camping Hammock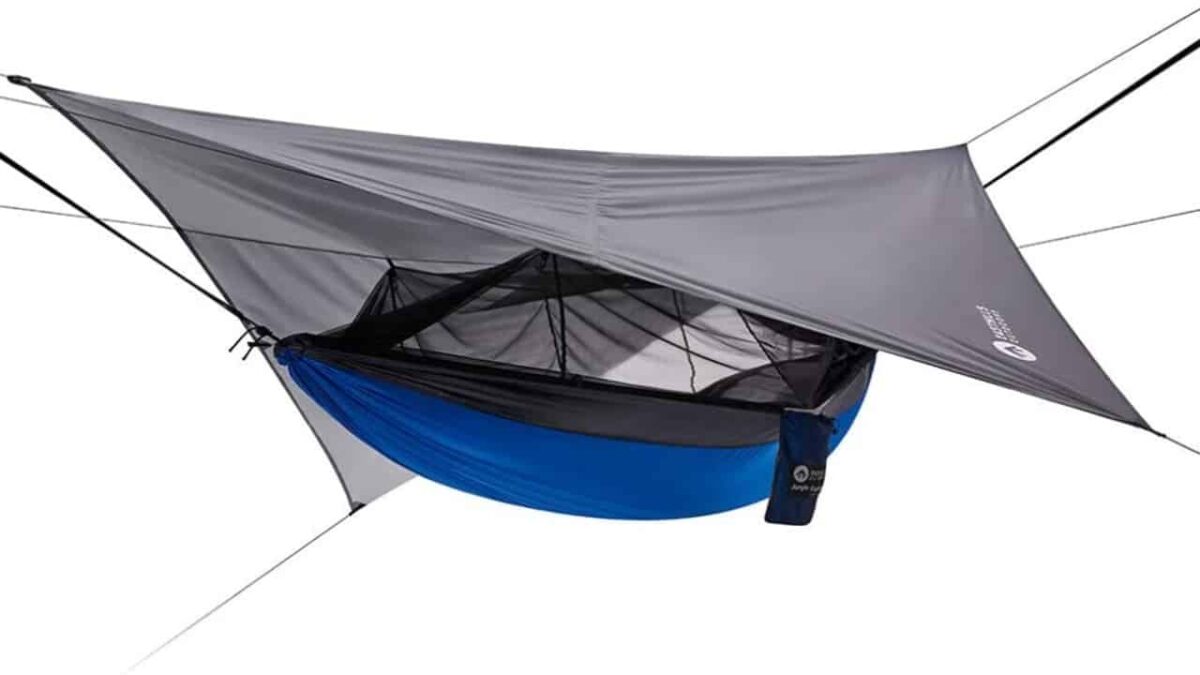 This measures a very big 118"x79" and comes with 2 carabiners, 2 long tree straps and 16 adjustable hoops. This hammock also has a mosquito net, so it makes the perfect gift for someone sleeping in a jungle or forest – or just anywhere with lots of mosquitoes. The material is breathable, making it ideal for hot weather. It packs down light and small but can accommodate up to 700lb.
Merrell Men's Moab Hiking Boots
The classic hiking gift – hiking boots. Merrell makes fantastic boots, and these are a great affordable option. They have a mesh upper for fantastic breathability, while the sole offers good grip and durability, and if needs be you can even buy vegan hiking boots. These are fairly lightweight but rugged, making them a great addition to any hiker's wardrobe. They come in six different color choices.
Sleepingo Double Sleeping Bag
This double sleeping bag comfortably fits two people, so it's a great gift for a hiking couple. It measures 87"x59" and comes with two travel pillows. It's good for versatility, as it can be used as two separate sleeping bags if needed. This is built for cold conditions, so it's great for winter backpacking trips, and packs down to 15"x12", making it fairly easy to carry. This comes with a carry case. We also recommend checking out our best tent cot reviews.
The North Face Men's Resolve Jacket
All hikers need a good jacket – and this is an excellent one. It is a lightweight rain jacket, it retains heat brilliantly and it's a great windbreaker. It has very good breathability, it's fairly affordable and it comes in lots of different color choices. North Face makes fantastic hiking clothing, and this is another great example of the quality they craft. Read the post about the best down jackets.
Draussen 35 Litre Day Backpack
This is an excellent day pack. The frame is sturdy and durable, but the bag is still very lightweight. The back of the bag is ventilated and curved, preventing your back from becoming very sweaty. It has an effective weight-bearing hip belt and lots of compartments. It's a very comfortable backpack.
Surviveware Large First Aid Kit
This comes with 200 supplies, so it's a great option for long hikes with many people. It has much more than your typical kit (including a CPR bag, splinter probes, eye pads, and more) and comes in a strong, sturdy bag.
Canon PowerShot Digital Camera
This is very affordable for a good camera. It comes with an 8x optical zoom along with image stabilization. It automatically adjusts its own settings, making this a perfect gift for a hiker with no photography experience. For hikers who want a basic but good camera, it's a nice gift, we also have a guide on the best camera for the Camino.
Fenix Flashlights Headlamp
Any hiker who likes to camp needs the best hiking headlamp, and this is an excellent one. It has a spotlight and a floodlight, which are controlled separately, and is effective up to 600 feet. It's comfortable and durable and the battery can last for 100+ hours.
Best Gifts for Hikers Over $100
Garmin Satellite Communicator Bundle
This pack includes a hiking GPS and a GEOS emergency response facility. Combined, this means that hikers are unlikely to get lost – and even if they do, they'll never be far from rescue. Hikers can use this bundle to ensure that they can inform emergency services if anything goes wrong, no matter where they are.
Coleman Dome Tent
These tents are available in both 4-person and 6-person sizes, perfect for hikers who like to trek in mid-sized groups. This tent blocks out lots of sunlight, so hikers aren't forced to awake as soon as the sun rises. These tents are weatherproof, heat-reducing and very quick to pack up. Check out our Coleman Hampton Family Tent review as well.
Garmin Instinct Hiking Watch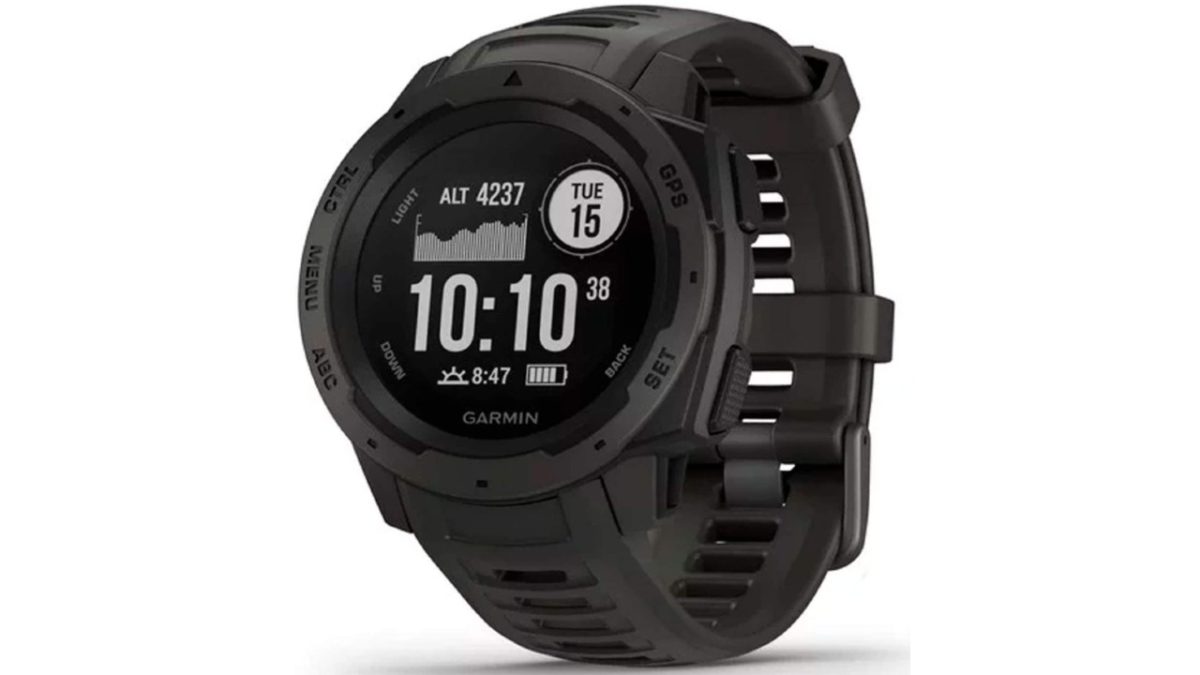 A great tool for hikers who like stats. This watch displays altitude, time, temperature, and heart rate. It uses GPS for navigation and it can connect to smartphones for notifications. It's resistant to heat, shock, and water (to US military standard) and has great battery life. This is one of those fantastic grifts for hikers that looks great and is a rugged tool.
Patagonia Men's Nano Puff Jacket
Another jacket. This one is lightweight, windproof, and water-resistant. It's a versatile jacket that provides some warmth, meaning it can be used alone in milder climes, or as an outer jacket over warmer clothes in cold weather. It's very packable. Check the comparison of ThermoBall vs Nano Puff.
YETI Portable Cooler
This is a great piece of kit for carrying food and drinks. It carries up to 6 cans (or anything of similar size!). It keeps cool for much longer than your average cooler and is 100% leak-proof. The flip-top lid allows easy access to whatever's inside, while the shell is waterproof, so your food won't go soggy or get covered in mildew. It comes in many different color options, but if you want something cheaper than Yeti.
Ray-Ban Men's Predator 2 Sunglasses
These non-polarised sunglasses are fashionable and durable. They offer 100% UV protection and look just like the glasses from the Men in Black movies. The glasses come with a case and lens cloth to protect them from damage and scratches. For hikers who want to look good while keeping their eyes protected, these are an excellent gift.
JYXZ Monocular
This is an expensive entry, but worth it if you know a hiker who likes to view things from afar. This monocular can be used for birdwatching, animal spotting or navigation. This has a night vision setting and can see up to 650 feet both night and day. It's water resistant, shockproof and rugged. This monocular also can capture video, photo and sound, so it's also a great gift for recording memories.
Lupine Lighting Systems Headlamp
Another expensive option, but worth the investment for the right hiker. This headlamp has 4 super-strong LEDs to make the headlamp brighter than average car lights! It has a balanced beam pattern, making it ideal for running or fast movement. This is durable, lightweight and waterproof – and it can be attached to handlebars for cyclists. This has excellent battery life.
WYJ Binoculars
For high-end, top-quality binoculars, these are a brilliant gift. They have large eyepieces and a very wide view. They also offer night vision and low-light vision. The multi-layer coating on the lenses gives the binoculars more clarity and color, leading to better views. These can be used for navigation and animal spotting. See the guide on the most important things when buying binoculars.
Garmin Fenix 6X Pro
Another fantastic GPS hiking watch. This one is much more expensive than the Garmin Instinct listed above and has features to match its price tag. It comes with pre-loaded maps, advanced sleep monitoring to help with altitude acclimation, pace guidance and lots, lots more. It also possesses all of your standard GPS watch stats such as altitude and pulse rate. This is solar powered, rugged, and reliable, and it has a very big face.
Whatever hiker you're buying for, whatever your budget, and whatever the occasion, I hope that my hiking gift guide helps you to find a gift for the hiker in your life who will love to take it on their next backpacking adventure, be it a short jaunt or a multi-day hike.
Some of these gifts for hikers are necessary basics, while others are luxuries – but they're all some of the best hiking gifts on the market. Whether you're buying for a family member, partner, or friend, anything from the list above will transform them into a very happy hiker!
Gift Giving Tips
I love the holiday season and I do like receiving presents at Christmas and on my birthday. But, I am hard to buy for. If I see something I want or that I think will be useful out on the trail then usually I buy it myself, and since I write reviews I buy a LOT of gear.
Before jumping in and ordering something online have a think. Does the person have this gear already, does it suit their personality, are the color and size right? Often the best way to overcome any issue is by finding something that is new to the market or something that the hiker has mentioned.
Happy shopping.